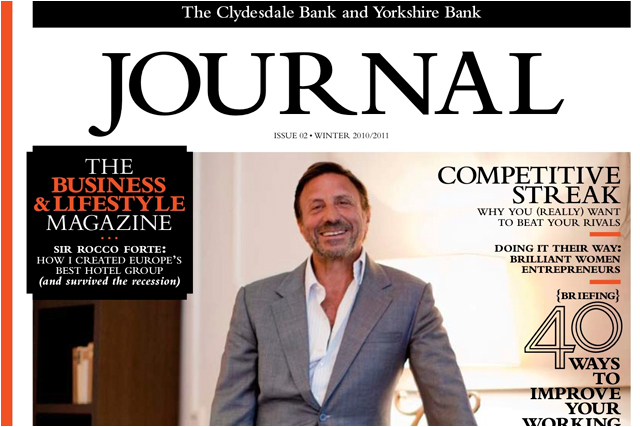 The Journal, a title specifically aimed at business and private customers of Clydesdale and Yorkshire Bank, features business and lifestyle content such as articles on women entrepreneurs and ways to improve working life.
Condé Nast has used the technology developed by Wired and the Adobe platform to produce the iPad app version of the bi-annual publication for "savvy early iPad adopters".
The app version of the printed magazine, which is available by post and distributed in branches nationwide, can be downloaded free of charge from Apple's App Store.
Albert Read, general manager for Condé Nast Publications, said: "Condé Nast has been the pioneer in developing magazines for the iPad on the Adobe platform, for Wired and for other consumer titles in development.
"We are now able to offer this expertise to our contract publishing clients."
Gareth Johnson, head of business affairs for Clydesdale and Yorkshire Banks, said: "We are thrilled to be leading the way for the banking industry as we engage via tablet devices."
Condé Nast Contract Publishing produces magazines and iPad apps for its clients Ferrari, Maybourne, Mandarin Oriental, The Clydesdale and Yorkshire Banks and for the Kazakhstan and Israeli governments.