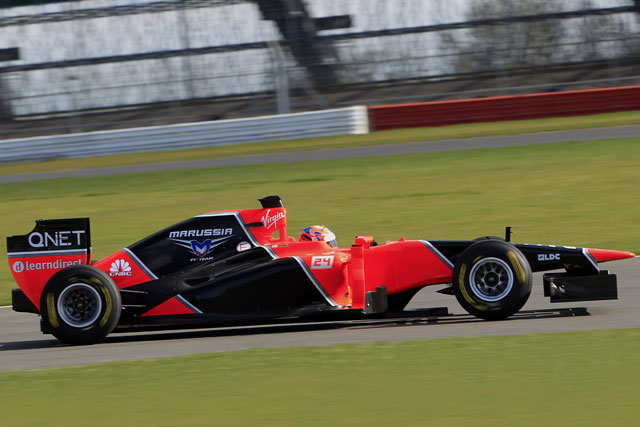 As part of the deal, announced on 15 March, CNBC will have branding on the sides of the new Marussia F1 team race car, as well as on the drivers race suits and in trackside environments. It extends a partnership first brokered last year.
CNBC will broadcast regular on-air and online F1 news updates throughout the season and their first appearance on the side of the new race car will be at the Australian Grand Prix on 18 March.
Andy Webb, chief executive officer of the Marussia F1 team, said: "Last year our partnership proved successful, promoting the team to CNBC's influential audience and helping to expand and add value to our portfolio of commercial partners."
He added that the Marussia team are optimistic that they will be able to make a good step forwards this year and really start to build on their "ambitious plans for the future."
Founded in 2009, Marussia is an Anglo-Russian team based at the new Marussia Technical Centre in Banbury, UK. It is majority-owned by Marussia, the Russian supercar marque from Moscow.
One of the team's founding partners was Sir Richard Branson's Virgin group of companies.
Meanwhile, Santander has been named as the official 2012 broadcast sponsor of Formula 1 on Sky Sports.
The sponsorship, brokered by Carat and Sky Media, will feature Santander branding on opening and closing sequences, break bumpers either side of advert breaks plus on-air promos, online inventory and multi-platform coverage.
The sponsorship covers integrated material on all relevant skysports.com F1 TM specific sites.
Santander is also a corporate partner of Vodafone McLaren Mercedes and sponsor of Scuderia Ferrari, as well as title sponsors of several Grand Prix races throughout the season.