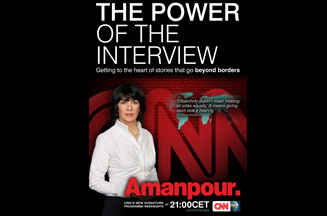 The campaign will launch on 21 September across business and news websites including the Economist, the Guardian and New Scientist.
Each day a different ad will promote an interview featured during the show. A 'question and answer' style push will also highlight what viewers missed the day before and direct them to an online catch-up service.
The campaign aims to give a UK audience a compelling reason to watch the channel each day.
CNN recently conducted research to find out what a British audience wants from the channel. The new line-up on the UK version of the channel has been implemented to reflect that research.
Viewers responding to the research said they wanted more analysis, intelligent business, greater transparency and intelligent interviews. Many of the new programmes are produced in London.

Four new programmes have been launched in the past 12 months and three more will launch before the end of the year.