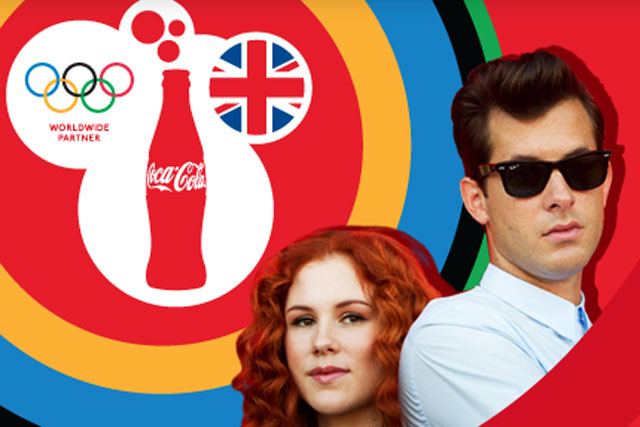 The prize draw gives the public the chance to win the tickets to 35 different Olympic and Paralympic events, as well as VIP packages, every 2,012 seconds (33 minutes).
Prospective winners must enter a special code at www.cokezone.co.uk or text to 88555. Pack designs were developed by BD Netowrk.
Other activity includes a special 'Track the Beat' game on Coca-Cola's Facebook page. Users are asked to collect "beats" to access special content from the Mark Ronson and Katy B sessions that produced the brand's Olympic song, 'Anywhere in the World'.
UK rapper Dizzee Rascal, who is associated with StreetGames, a charity the brand supports to bring sport to deprived areas, appeared at an event today (7 March) to launch the promotion
He said: "The London 2012 Olympic and Paralympic Games are nearly here. Coca-Cola has some seriously hot tickets up for grabs, giving even more people the chance to be part of the magic this summer.
"Don't miss out on this last chance to attend the Games in style."
Ad agency Mother developed the recent "move to the beat" ad featuring Mark Ronson and Katy B for the brand.