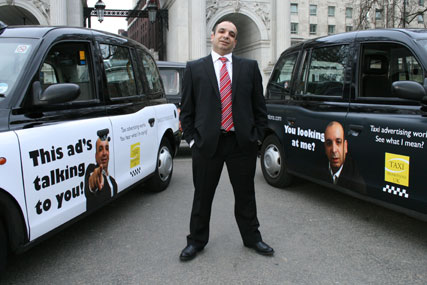 When fellow taxi advertising company Taxi Promotions bought Taxi Media, Coetzee retained his position of general manager with a focus on managing and driving the sales division.

Asher Moses, chief executive of Taxi Media, will now take charge of the 12-strong sales operation, which has relocated to Oxford Circus since the buyout to be closer to agencies and specialists.

Moses said due to the economic climate this year, Taxi Media has had to take a more ruthless approach than anticipated.

Next month the operations, production and print team will relocate from Taxi Media's old offices in Kennington to purpose-built premises in east London, which Moses said will enable Taxi Media to fit more cabs, more quickly. The plant will be able to process 50 cabs at the same time, 10 times the five in the old Taxi Promotions workshop.

Since the merger of the two companies, the overall head count has fallen by approximately seven people to a 40-strong team, but Moses said he is looking to recruit two sales people.