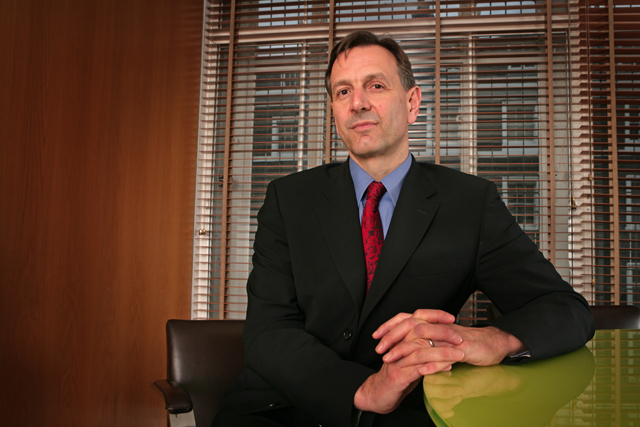 Lund announced on Monday that he is to step down in May to 'concentrate on a new venture'. A search for his replacement is under way, but the remit of the role is expected to be determined by the outcome of the communications review later this week.
In 2009, COI commanded government adspend of £228m. However, this fell to £113m in 2010, according to The Nielsen Company, and the workforce was cut by 40%.
Here's what top industry figures think about Lund's departure:
Hugh Burkitt, chief executive, The Marketing Society
It's a very sad loss for the Government and a sad loss for the cause of social marketing.

I am a tremendous admirer of Mark – he was a competitor of mine and a colleague and frankly the most impressively qualified director general in many years – he was in a class of his own.

He's going without every getting a change to do anything – almost as soon as he came in, the budgets were squashed.

[His departure is] a great example of the waste of talent and people that happens when really savage government cuts happen in this way. He understandably got fed up and wants to do his own things.

The COI has been reviewed more times that I've had hot dinners. I'm absolutely sure when we've gone through this period someone will reinvent the COI. Of course the government should have top advisers in communications, there are always much smaller departments – so there needs to be some kind of central government advisory group.
Hamish Pringle, director general of the IPA
It will be difficult for government to find a replacement of a similar calibre. The status of the job was extremely high but clearly the war of attrition between Cabinet Office and the COI is taking its toll. We remain to be convinced that these type of cuts is the right strategy for government communications.
We have got to get out of this cycle of incoming governments seeing the COI as a propaganda tool of its vanquished competitor. The main challenge for Lund's successor is to bridge the gap between the policy-makers and communicators because a policy only exists if it is communicated to the public.
Tim Duffy, chairman of M&C Saatchi
Mark has done a fantastic job, steering the COI through a difficult phase. He's embraced the changes and he's leaving government communications poised for their next stage, based on owned, earned and paid-for marketing. That is some achievement considering what he has faced in the past couple of years.
What the future shape of the COI will be, I don't know. But it will be reinvented, with some sort of central resource.
The job is not what it was, but a role in government communications will still have big appeal to marketers
Tess Alps, chief executive, Thinkbox
Mark chose to move from being a successful entrepreneur to doing an important public service role in a rather selfless way. In return he has encountered lack of understanding of the contribution the COI makes and a lack of support, both financial and emotional.
I'm sure he didn't sign up for the job just to dismantle it so we should hardly be surprised that a man with as many options as him has decided to move on.