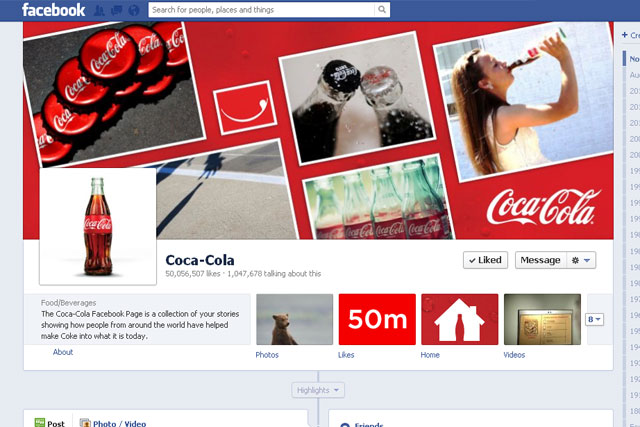 The global soft drinks giant announced yesterday (4 September) that it had reached the 50 million "Like" milestone on its Facebook page.
It has launched a new app on its Facebook page where fans can register their interest in the scheme by filling out their details.
Coke has said the ideas it is looking for will be ones which enable people to be more active, give to others, be social or "engage in other activities associated with increased happiness". Further information, including timelines for the project, will be revealed in the coming weeks.
The move appears to be a data play for Coca-Cola, which will potentially be able to store the personal information, such as birthday, country and email address, from its fans, which brands on the social network do not get access to. Coca-Cola and Facebook were not able to confirm this at the time of publishing.
On the app, Coca-Cola explains that users who give permission will receive marketing emails from the company and information may be disclosed to service providers who handle campaigns on its behalf or to affiliates who may send marketing offers and information.
Joe Tripodi, chief marketing and commercial leadership officer, at Coca-Cola, said: "Throughout its history, Coca-Cola has always had a role in bringing simple moments of happiness to people around the world, every day."
Coca-Cola's Facebook Page was launched by two fans in August 2008, and has now grown to be the largest brand page on the social network.
It was among the first brands to activate a timeline for its pages in February this year.
Sheryl Sandberg, chief operating officer at Facebook, said: "Coca-Cola understands the value of communicating directly with its most ardent supporters in an authentic way that helps make the world more open and connected."
The launch comes in the wake of Facebook courting marketers to use the site for brand building and advertising. It set up a client council that includes Wendy Clark, senior-vice president, integrated marketing communications and capabilities at Coca-Cola.
Follow @shearmans