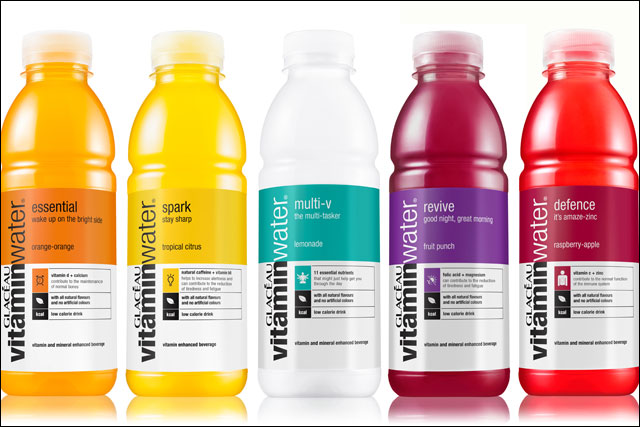 Stevia, the naturally-sourced sweetener that was approved for use by the European Union in November last year, will now be used by the Glacéau brand, reducing the product's sugar levels by 30% and its calorie count by 30 calories.
Glacéau, which featured as a worldwide partner and "best mate" of the London Olympic Games, is communicating its new reformulation by updating its packaging with labels featuring pictograms designed to highlight nutrients within the drink.
Philippa Classey, Glacéau vitaminwater NWEN marketing manager, said: "This is an exciting set of changes for Glacéau vitaminwater – our consumers have always loved the taste of our drinks. Being able to keep the products tasting great, but with fewer calories and introducing stevia from natural origins, and an updated nutrient blend, is a fantastic step. After an amazing Olympic year in 2012, we're in the starting blocks ready for a great 2013."
Rival PepsiCo made a similar move in April, removing sugar as an ingredient on its SoBe V Water range. The move reduced the drink's sugar content from 20 grams to zero and its calorie count from 85 to 10 or less.
In addition, this week independent soft-drinks company Feel Good Drinks launched what it claimed was the UK market's first 100% natural, low-calorie alternative to the current flavoured and vitamin waters.
The brand's latest product innovation, called Feel Good Water, is made of spring water, fruit juice and B vitamins, with no added sugar.
Follow @loullamae_es