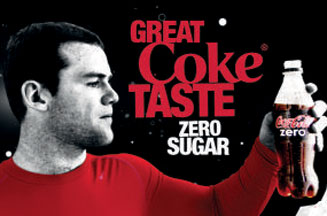 The Coca-Cola sub-brand, which made its debut in July 2006 and was backed by a £10m launch investment, is struggling to penetrate the soft-drinks market. In the week to 27 December 2008 the brand's market share fell to 3.2%, according to Nielsen, its lowest for two years. The drink recorded its worst market share result of 3.1% in December 2006.
Between April 2006 and the end of November last year, Coke spent almost £17m on marketing Coke Zero across TV, outdoor, press and radio. The product's first major marketing campaign, created by VCCP, broke in July 2006 and in the 16 weeks immediately after its introduction, Zero's UK sales reached £24.1m.
At the drink's launch, Coca-Cola claimed that it completed 'the Coke trilogy' and would be as big as Diet Coke within 10 years. Diet Coke had a market share of 25.8% for the week to 27 December 2008.
A spokeswoman for Coca-Cola GB said: 'Unlike Coke and Diet Coke which have been around for a long time, Coke Zero is a young brand. We are committed to investing in growing the brand's equity and volume and will continue to drive loyalty among our target audience .'
Coke rolled out a global ad campaign last September to mark its Zero Zero 7 rebranding as part of a global marketing partnership with Bond film Quantum of Solace. Although the tie-in increased sales, with Zero posting a share of 4.1% for the week to 1 November, this soon declined. 'The partnership was a great success, increasing Coke Zero's market share and repeat purchase rates during the activation period,' added the spokeswoman.
David Goudge, managing director at innovation company Brand Development, has questioned the brand's positioning. 'Coca-Cola has made a great job of many things with Zero, but its fundamental error may have been to position it against the young male audience who are either already committed to Pepsi Max, or switching out of carbonates in favour of water. Older males may have been a much less sexy, but more fruitful audience.'