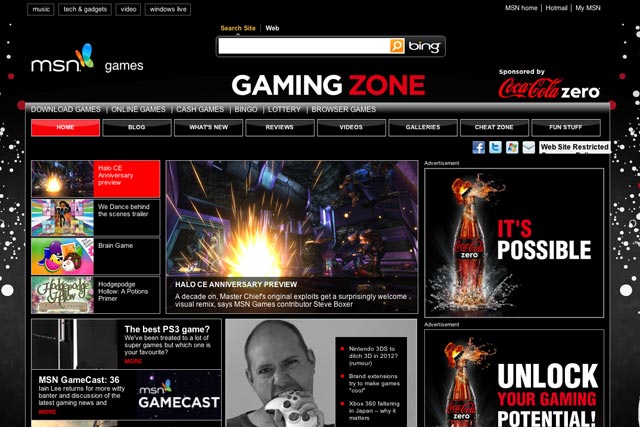 The partnership will see Coca-Cola and Play Station roll out an exclusive consumer competition through the Coke Zone site across eight European markets, with further details announced later this year.
The Coke Zero Gaming Zone aims to engage 25-44 year old men with the Coca-Cola's zero calorie variant, Coke Zero.
The new deal follows a previous tie-up with MSN, which saw consumers receiving gaming news, reviews, cheats and trailers through the Coke Zero Gaming Zone, which has recorded more than two million users since its launch.
Zoe Howorth, market activation director, Coca-Cola GB, said: "We're delighted with the results we've seen since the launch of the Coke Zero Gaming Zone on MS. The natural link that gaming provides to our brand positioning of 'making the impossible possible' ensures it is the perfect arena for Coke Zero to venture into.
"The Coke Zero Gaming Zone will give us potential to continue developing a common and ambitious approach with MSN to reach our audience. MSN is a great platform for us to engage with our audience through an activity that we know they love and being able to do it across so many countries is ground breaking. This is something that we are particularly proud to be taking the lead on."