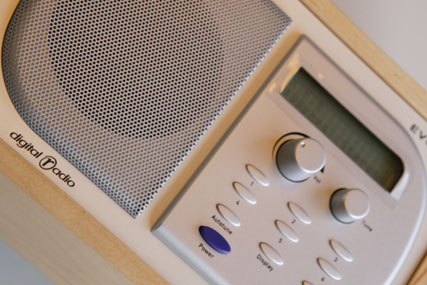 Digital Radio UK, the body charged by the media owners to ready the UK for digital switchover, launched a campaign on Monday (22 November) to promote digital radio in the run-up to Christmas.
However, Global Radio, owner of Heart and Capital, and GMG Radio, owner of Smooth Radio and Real Radio, have refused to carry the ads until discussions about the funding of local DAB coverage have been resolved.
Earlier this month, Campaign revealed that RadioCentre, the trade body for commercial radio, refused to attend a meeting on 1 November, after the BBC licence-fee settlement did not commit BBC funds to roll out DAB radio.
A RadioCentre spokesman said: "Commercial radio operators are currently in discussions with government about the funding of local DAB coverage. Until those discussions are resolved, we understand that some stations felt it would be inappropriate to run the digital radio Christmas campaign."
UKRD, which owns 15 local radio stations, has also refused to run the campaign. William Rogers, chief executive of UKRD, said: "It is dishonest to persuade people to go and buy a radio that may not work in their area.
"The BBC is using licence fee payers' money to persuade people to pay to go and buy a radio that may not have signal in their area, and cannot receive all the radio stations their analogue radio can receive. I'm delighted other radio groups are bringing some honesty to this debate."
The campaign launched on Monday on stations owned by Absolute Radio, UTV, Orion, KM Group, Planet Rock and Jazz FM. Other stations will provide airtime in December because their inventories are full.
It is understood that Bauer Radio, owner of the Kiss and Magic brands, is not currently running the campaign as it does not have spare inventory space, but intends to carry the ads at a later date.
A spokeswoman for Digital Radio UK, said: "Commercial radio operators are currently in discussions with government and the BBC about the provision of funding for local DAB coverage, and some stations are waiting until those conversations are further advanced before they air the industry campaign.
"Digital Radio UK hopes that the remaining stations will participate in the second wave of the campaign in December."
In September, a report by the Department of Culture Media and Sport's Consumer Expert Group said in order for consumers to voluntarily adopt digital radio there should be a body independent of the industry, unlike Digital Radio UK, to provide the public with information.
The Digital Economy Act, which was rushed through at the end of the last parliament, provides for digital radio switchover two years after 50% of radio listening is via a digital platform, and the industry is working towards a 2015 switchover date.
The DCMS report said the 2015 target date was "far too early" for the necessary preparations to be put in place for consumers and an announcement should only be made when no more than 30% of listening remains on analogue.