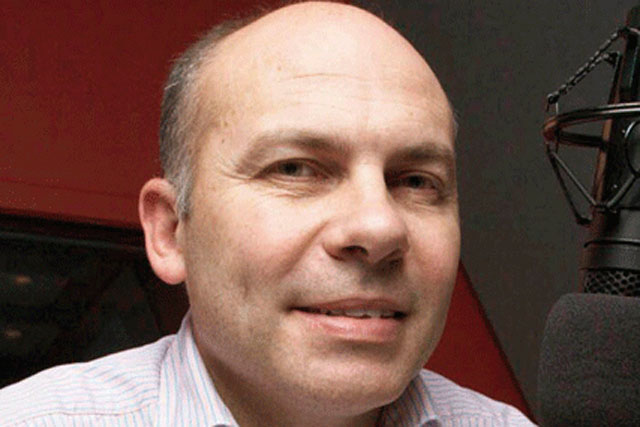 It is understood that commercial radio trade body RadioCentre recently rejected new "headline terms" proposed by PRS that included an increase of up to 20% on the £20m-£25m paid annually by commercial radio stations as a set percentage of their revenues.
Sources close to the commercial radio industry said it believes that, given the current economic climate, the pressures on broadcasters and the ever-increasing ways people can listen to music, it should actually pay a smaller proportion of income.
On Friday (23 March), Andrew Harrison, chief executive of RadioCentre, wrote to RadioCentre's member stations to inform them of what he called the "pre-emptive and arbitrary increase" PRS was trying to impose.
In the letter, seen by Media Week, Harrison said he expected "individual letters to be sent to commercial radio stations" in the coming days, but advised stations to "take no immediate action" and refer all enquiries to RadioCentre.
The PRS letter, which has also been seen by Media Week, was sent out yesterday (26 March). It said the termination of the existing licence was a "procedural step" and that a new licence would be published "before September".
The current licence was signed for the industry as a whole in 1993 and music radio stations pay either 5.25%, 4% or 3% of their broadcast revenues to PRS, depending on the size of their business. It is believed that the commercial radio industry paid PRS in the region of £22m last year.
It is understood that PRS has proposed to increase the proportion of revenue paid by music stations to 6.25%, 4.75% and 3.5%, representing hikes of between 15% and 20%.
Speech radio stations, such as UTV Media's TalkSport and Global Radio's LBC 97.3, pay around 1% of their broadcast revenues to PRS, despite rarely using music as part of their schedule.
UTV Media left RadioCentre in 2009 and it is understood that it is likely to conduct negotiations with PRS directly, as it believes speech radio stations pay too high a proportion of their income under the current arrangement.
A spokesman for RadioCentre said: "We are aware that PRS for Music has announced its intention to terminate the music licences of commercial radio stations, at the same time as seeking a significant uplift in royalty rates.
"We are disappointed that PRS felt it necessary to take these aggressive steps, especially as the current licences have been in place for almost 20 years. RadioCentre will work on behalf of all its members to achieve fair value for radio stations, against the challenging economic backdrop faced by all small local businesses."
RadioCentre has been engaged in discussions over the industry's long-term arrangement with PRS since last summer. The plans to terminate the existing contracts came as a shock, as RadioCentre had believed PRS only sought to the "tidy up" the current contract.
Andy Harrower, director of broadcasting at PRS for Music, said: "We started discussions with the RadioCentre about the need for a new licence to best serve the commercial radio sector, almost a year ago.
"From the outset we were clear that a new licence would be in place from October 2012 and that we would need to notify all parties of the termination of the existing 20-year-old licence scheme. We had hoped to have the new licence agreed in this timeframe, but regrettably this is not the case.
"We are confident that we can reach agreement with the RadioCentre to launch a new licence that is simpler, includes the additional rights the industry requires, and truly reflects the value of music to the UK's radio networks, and urge continued negotiation."
Radio stations also pay royalties to PPL, which goes to record companies and performers. The arrangement with PPL is not part of the current negotiations.
Follow Maisie McCabe on Twitter @MaisieMcCabe