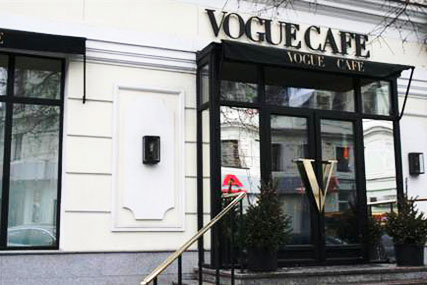 The new business, Condé Nast Restaurants, will be headed up by Jonathan Newhouse, chairman of Condé Nast International. Newhouse said Condé Nast will target markets around the globe, including emerging markets in Asia, the Middle East and Latin America.
Newhouse said Condé Nast is considering opening restaurants specifically in Dubai, Singapore, Hong Kong, Bangkok, China, Japan, Korea, Turkey, Brazil and Uruguay with the hope of partnering with highly reputed restaurant operators in these markets.
To date Condé Nast already has branded establishments based in Moscow - Vogue Café, GQ Bar and Tatler Club – which have been licensed to an independent operator, Arkady Novikov.
Newhouse said: "Restaurants are a natural way to extend our brand values and to reach our customers while championing the highest standards of quality.
"We can do so in our magazine markets and in countries where for one reason or another, we don't publish."
Condé Nast Restaurants will be based in Hong Kong and led by director of restaurants Stuart Nielsen. Nielsen comes to the publisher from the Intercontinental Hotels Group, where he is regional director of food and beverage & design for the Middle East & Africa. He will report directly to Newhouse.
Nielsen said: "The opportunity to open branded restaurants with Condé Nast is a dream for me and I am thrilled to take it on. It is a business with huge potential."