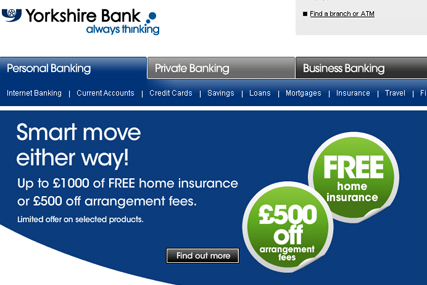 The bi-annual title, provisionally called the Journal, will target the banks' wealthy clients and offer intelligent, business and lifestyle content, according to Condé Nast.
Darius Sanai, editorial director of Condé Nast Contract Publishing, said: "We are absolutely delighted to be working with Clydesdale and Yorkshire Banks.
"We presented a sophisticated and intellectual concept of what a bank's premium magazine should be, and Clydesdale and Yorkshire shared our vision. We are going to create a memorable publication for them."
Gareth Johnson, head of business affairs for Clydesdale and Yorkshire Banks, said: "A quality magazine is one of the many services that we offer to our customers – this new partnership with Condé Nast represents a great opportunity for us to be bold and take a fresh approach."
Other Condé Nast Contract Publishing clients include Ferrari, The Mandarin Oriental Hotel Group, House of Fraser, The Maybourne Hotel Group, Boodles, Vertu and Selfridges.