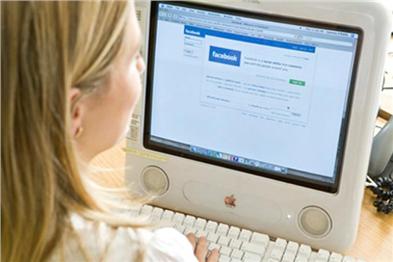 Lightspeed Research ran a survey on its UK online panel for IAB UK's Social Media Council in December 2010 in order to understand how consumers are interacting with social media, and with brands in social media.
The results are based on 1,000 respondents who use social networking sites.
Social networking is part of our daily lives

The research showed that consumers with social network profiles are logging on regularly throughout the day (and night), offering significant opportunities for brands to engage with them.
Half of social network users say they log on to their profile regularly throughout the day.
Before bed was the next most popular occasion (43%), with 19% normally choosing to log on when they wake up in the morning.
Mealtimes (lunch 18%, dinner 15%) were also popular, while 13% said they normally log in when they are out and about 'on the go'.
A sneaky 9% normally log in from work, while only 2% normally access from school.
Looking at age differences, we see that 18-34 year olds are more likely to log on at all the time points we asked about, and this is particularly true for access from a mobile phone (24%) (Chart 1).
Chart 1: When do you normally login to social networking sites?
Source: Lightspeed Research UK
Amy Kean, head of the IAB social media council who commissioned this research, believes some of this obsession with logging into profiles has become extreme: "Social media has become such a part of our lives that people rarely even consider just how extreme their social behaviour has become - we log in as soon as we wake up, before we go to bed and even during mealtimes.
"Even this simple phenomenon offers a fantastic opportunity for brands, who should tap into the routine and habitual nature of social media activity to enhance consumers' lives and become just as essential as the platforms they're communicating on."
Picture this
Social networking sites are also becoming the new photo album for 18-34 year olds.
Ninety two percent have viewed photos from a significant life event online, with more than three quarters viewing holiday, wedding and birthday party photos on social networks (Chart 2). Holiday snapshot viewing is popular across all age groups.
And users aren't just sharing snaps from special occasions; 28% have uploaded photos of a meal they were eating (Chart 3). This increases to 47% of 18-34 year olds.
There is of course a real implication here for brands; as consumers share their favourite food, snack, drink and restaurant brands, they influence their friends and immediate social network by their own brand choices.
Chart 2: Have you viewed pictures from the following occasions on a social networking site?
Source: Lightspeed Research UK
Chart 3: Proportion that have uploaded a picture of a meal they were eating onto a social network site

Source: Lightspeed Research UK
Brand interactions on social networks
The internet is certainly transforming the relationships consumers have with brands. One way of assessing this is to look at how consumers choose to complain about products and services, and how quickly they expect a response.
What is apparent is that social network users are more likely to make a complaint about brands via a website (44%) than they are on the phone (36%) or in a letter (22%).
Only 8% said they would normally complain about a brand on a Facebook page - however this increased to 15% for 18-34 year olds (Chart 4)
Those who have made a complaint online had varied expectations about when a brand should respond, depending on the medium used to make a complaint.
Although the most common answer was "within a day", one in five Twitter complainers expected a response within an hour, and a similar proportion expected the same prompt response from a Facebook complaint (Chart 5).
However, at the other end of the spectrum, around one in 10 were willing to wait up to 28 days for a response to a complaint on twitter, a forum or on Facebook. We didn't find any differences between age groups or gender.
For most brands, being able to respond to a complaint made on Twitter within an hour is an impossibility.
However, while only a small proportion of people currently use social media channels to complain, the impact can be greater because of the number of people witnessing the exchange.
While this provides companies with a potential risk, it also gives them a huge opportunity to highlight their excellent service, and the brands that embrace this successfully are likely to reap the rewards.
Chart 4: How do you normally make complaints about brands?
Source: Lightspeed Research UK

Chart 5: How quickly would you expect a brand to get back to you? (those who lodged a complaint online)

Source: Lightspeed Research UK
What do consumers want from brand communications?
We also asked our respondent what characteristics they wanted brands to adopt in their communications.
Being professional and friendly were ranked most highly, followed by being creative, respectful and innovative.
Not surprisingly, few consumers were looking for boring, but also few nominated cool, mysterious or adventurous as important (Chart 6).
Men were more likely to say cool was a desirable characteristic than women (11% vs 6%), and they also favoured innovative (25% vs 20% of women).
Adopting a friendly tone is more important to women (38% versus 28% of men).
Chart 6: Characteristics consumers would like brands to have in their advertising and communications
Source: Lightspeed Research UK
Cool was also an important characteristic for 18-34 year olds, while the older generation values professional, friendly, respectful and human characteristics more highly than younger age groups.
Our research highlights the challenges for brands dealing with an increasingly fragmented media landscape and audiences with diverging desires.
Having a social media strategy may be key for targeting 18-34 year olds, but relying purely on this medium to reach all your consumers would be a mistake for most brands.
There's never been a more important time to really know your consumers and to target your marketing and communications strategies to their preferences.
Ralph Risk, European marketing director, Lightspeed Research