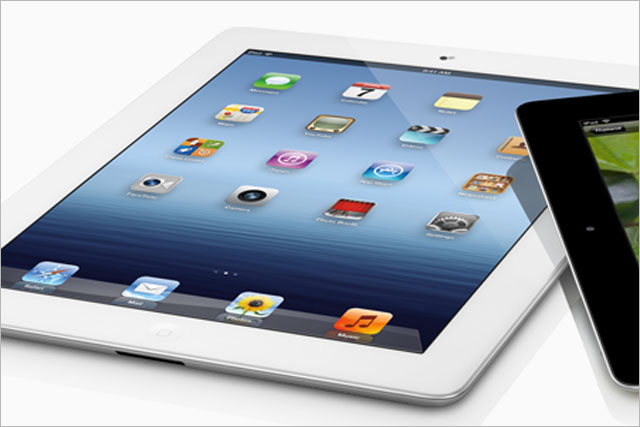 When we look at inventions that have changed the world we live in, the smartphone has to be up there, alongside the internet.
Combine the two, and you have a very powerful union indeed. Smartphone penetration is now above 50% in the UK and tablet numbers are rising, with comScore reporting 72% growth in tablet ownership in the second half of 2011 alone.
Now more than ever before, connected devices represent a huge opportunity for brands to engage with consumers. The question for brands is how they can harness the power of connected devices such as smartphones, tablets and PCs to do this more effectively?
Global research

Understanding how these devices are being used, how they complement each other and how they inform the decision-making process will all help marketers to connect with their intended audience.
InMobi, the world's largest independent mobile ad network, and Mobext, the mobile marketing network of Havas Digital, recently compiled a piece of global research with the explicit goal of uncovering the different use cases around connected devices.
The research was designed to enable marketers and media planners to better reach audiences and gain insight into the role that these devices play in the path to purchase.
A large part of the purchasing jigsaw concerns precisely how consumers use their devices. Constant availability of always-on mobile devices means consumers are accessing more content than ever before, and how consumers use these devices to access media is enlightening for marketers and planners.
How media is consumed

Tablet and smartphone users are the keenest consumers of media, accessing content the most frequently. Their media time is broken up into regular 'snack' sessions throughout the day rather than prolonged periods of browsing.
Tablet users spend the most time on digital devices each day, with one fifth of owners spending between one and two hours per day purely accessing media content on their tablets. Usability is a factor, with 63% of UK tablet users agreeing that it is easier to access media content on a tablet than a PC or smartphone.
In total the number of mobile video users has grown by over a third, broadcast viewing saw a less significant increase, but viewing via a wired cable connection actually decreased. This shows that consumers are becoming increasingly mobile, and that many now choose to view video content on smartphones or tablets rather than a static PC.
Tablets are also the preferred method of filling in spare time, and one particularly interesting trend is the rise of dual-screening - using a connected device at the same time as watching TV. Over 70% of tablet users regularly interact with their tablet while watching TV, which is good news for brands.
Nielsen statistics show that effective dual-screening makes brand recall 1.7 times more effective than TV advertising alone. Taken in conjunction with InMobi and Mobext's research, this shows that there are clear advantages to be gained by synchronising ad placement across TV, digital and mobile.
By coordinating the planning and buying components, brands can improve brand recognition and campaign effectiveness.
The purchasing process

The research also found that smartphone owners use their devices for shopping less than tablet or laptop users, with tablet owners making purchases via their device more frequently than other groups.
Sixty nine percent of tablet owners had shopped via their device in the last 30 days, with more than a fifth of tablet users claiming to shop less in bricks and mortar stores since purchasing their device.
Intriguingly, consumers seem more willing to purchase big-ticket items via tablets with almost one in 10 happy to purchase a major item this way, in contrast with a mere 2.9% of smartphone users.
A larger screen size enables tasks such as banking or shopping, which tend to be more visual in nature and require a deeper thought process, making tablet owners the most likely to conduct these activities. Smartphones on the other hand are used for planning, with purchases most often made in the home using tablets or laptops.
Implications for brands

There is a real danger that mobile connected devices are viewed all together as just another digital channel. However, savvy media planners will recognise that each type of device offers a unique opportunity, and that overall the full range of devices should be fully exploited to create a holistic advertising strategy.
Marketers must be ready to use information such as location data to develop contextually aware campaigns, exploiting the specialised capabilities of each type of connected device to drive increased response and engagement levels.
The new retail environment requires brands to be active in mobile commerce. Our data shows that customers on mobile devices do not simply use their devices for browsing on-the-go; they also use them to buy at home.
The tablet should be viewed as an extension of physical, high-street stores, but one which is easier to access and universally available.
We have shown that consumers already rely on their mobile devices to search out and buy from their favourite brands. The question now is: are brands ready for them?
John Stoneman, sales director, EME, InMobi, and Denise Turner, head of intelligence, MPG Media Contacts