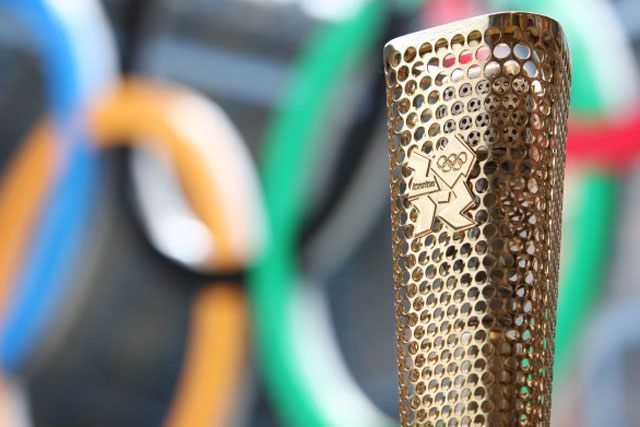 The growing role of smartphones and tablets, the advent of 3D television and connected TVs, the increase in broadband speeds, the growth of Twitter - which was still extremely niche in 2008 - and the rise of video-on-demand and IPTV will create a frenzy of digital activity around the London 2012 Olympics.
Indeed, CBS recently predicted that it will be 'the biggest digital event that we've ever seen', while the BBC has promised 'the most comprehensive coverage ever of an Olympic games'.
Let's take the tablet first: it will not just change how we view the Olympics, but sport per se. It will redefine our consumption habits, as watching sport on the go becomes a realistic option, rather than an inconvenient novelty.
According to our Essential Eye tracking study almost one in three - 29% - of tablet owners use them to watch TV, compared with just 4% of those on smartphones. And tablets, barely in development back in 2008, are gaining in popularity at an impressive rate.
The Essential Eye shows that tablet ownership has grown from 3% to 18% within the last 12 months alone.
This figure is set to increase, with more than a quarter of people stating that they would purchase a tablet device/touch screen portable computer if the price were right.
Video streaming and clips will also be provided for smartphones and other devices. With the prospect of so much concurrent video being consumed over the internet, the technical challenges of delivering a smooth experience to all viewers will be a key concern for ISPs, mobile networks and broadcasters alike. If viewers of the men's 100m final experience buffering, who will they blame?
Audiences will have an unprecedented choice of video experiences at any one time, from the ability to watch every event live, as it happens, via high definition video streams available at the touch of a red button, to a vast selection of on demand clips and highlights.
During the Beijing Games, in 2008, UK viewers used video on demand and red button technology to help overcome the time difference. And the BBC saw significant demand for this, with 9.7 million hours of Olympic footage consumed through its site. But this time the primary benefit may be setting one's own sporting agenda as a way of coping with the vast range of activities happening at any one time.
And this time around, a far greater proportion of on-demand video will be consumed through TV screens - The Essential Eye shows that 50% of people regularly watch on demand footage through TV (up from 34% just six months ago), rising to nearly eight in ten (78%) in Virgin Media homes.
But the extent to which audiences want to control the agenda remains to be seen. How much will they continue to value curated broadcast highlights packages where the choices are made for them by sport editors who are paid to do that sort of thing?
3DTV is another new development for 2012 and broadcasters will be keen to showcase their latest technology.
The BBC will be showing the opening and closing ceremonies and the men's 100m final in 3D - even on Freeview - and Eurosport is launching Eurosport 3D, a channel dedicated to 3D footage, available through Sky and Virgin Media.
To date, 3D lacks the wide consumer appeal of other technologies, with 3DTV penetration in UK homes estimated to be just 6%. Essential Eye statistics show that of the UK consumers that are actually aware of 3DTV, most (60%) consider it to be mere hype - only 15% thought it was a must-have technology.
With all the investment in 3D, broadcasters and TV manufacturers will be hoping that the Games help it gain some traction amongst sceptical users.
Finally, the growth in smartphones and use of apps and geo-location services will provide UK residents and overseas visitors with another new way of consuming the Games and navigating the range of visitor attractions.
The BBC has announced a free, dedicated mobile app that will offer video and live results, while Locog is offering a free app to help visitors plan their experience.
The London 2012 Games is set to be a record breaking Olympics both in terms of physical feats and technological advances. There's no guarantee of medals, or of sunshine, but one sure thing is that London 2012 will be digitally ubiquitous.
Stuart Knapman, senior director, Essential Research