Converse 'which shoe are you?' by Perfect Fools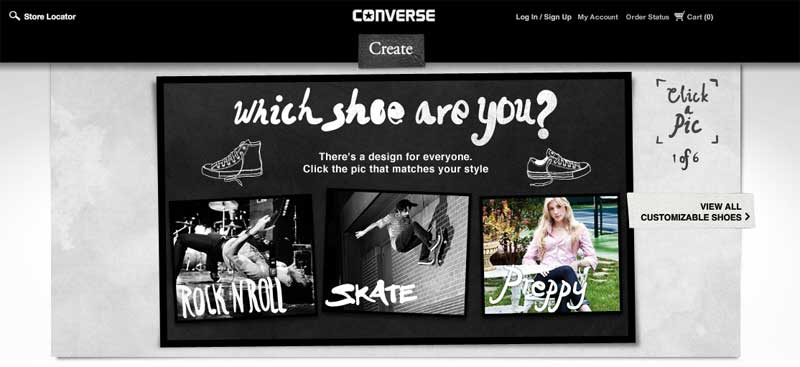 Converse is launching a mobile app for customising and buying trainers.
Designed by Perfect Fools, the app is an extension of Converse's "Create" platform online and presents customers with a number of customisation options. Once the user has designed their shoe, they are able to share their creations on Facebook, Twitter, Tumblr and Blogger.com.