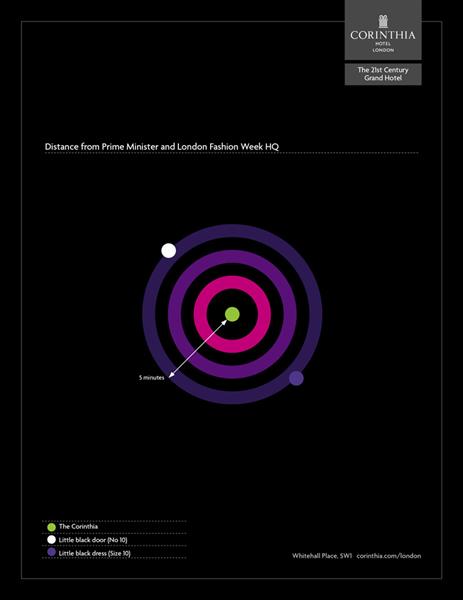 Corinthia Hotel London, a new luxury hotel set to open its doors in April, has launched a press ad campaign.
The campaign, made by WCRSandCo, uses 16 different print executions to highlight the unique elements of the hotel, which include the largest suite in London.
The illustrations use a black background and vibrant colours to demonstrate facts such as that Corinthia Hotel and Renaissance master Michelangelo both used the same marble. Creatives were Alex Holder and Oli Beale, Richard Kivell and Andreas Dithmer, Jane Briers and Dave Cornmell, Jonny Porthouse and Andy Lee, Katy Hopkins and Steve Hawthorne. Creative Directors were Jo Moore & Simon Robinson and the illustrator was Anthony Burill.