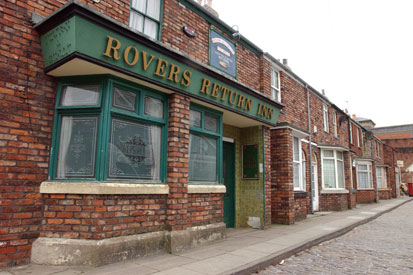 Street Talk will be hosted by a famous fan and will feature interviews with cast members, on set news, gossips and story previews.

The series is part of a major overhaul of ITV's Coronation Street website, which it said will host over 100 minutes of new video content each month.

This includes episode summaries, sneak previews, and character profiles. Three video channels will host Cast Talk, with actors talking about current and upcoming storylines, Backstage with behind-the-scene footage, and Video Vault showcasing classic moments from the show's 48-year history.

Last week the broadcaster began an on-air promotion to drive traffic to its web offering, featuring character Norris Cole spying on street residents.

Later in the summer ITV will also release mobile downloads including ringtones, graphics and games.

In May ITV said it was committed to building a mobile presence for its major TV shows including Coronation Street and Britain's Got Talent.