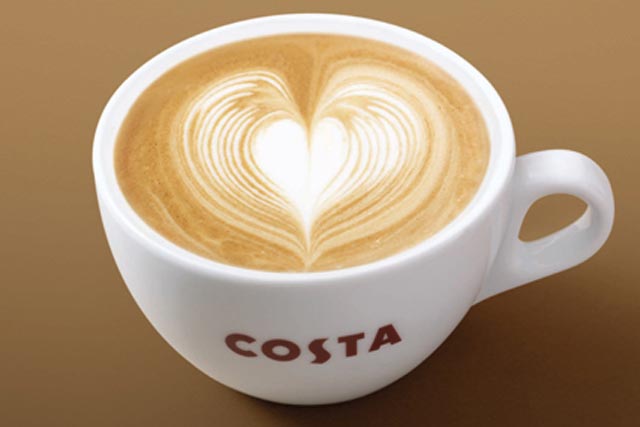 Figures from Whitbread reveal that there are now 1,295 Costa Coffee outlets in the UK, eclipsing McDonald's 1,200 branches.
Whitbread has opened 145 Costa outlets in the past six months, helping it overtake the US fast-food giant.
But Costa Coffee still lags behind the top two chains – Greggs with 1,526 branches and Subway with 1,500.
Whitbread plans to open around 300 outlets this year and believes that UK consumers still have the appetite for more Costa Coffee branches.
The disclosure that Costa Coffee has leapfrogged McDonald's came as Whitbread, which also owns the Premier Inn value hotels, updated the City on its trading performance.
Like-for-like sales at Costa Coffee were up 9.7% in the 11 weeks to 18 August.
Andy Harrison, Whitbread chief executive, said: "Whitbread traded strongly in the second quarter with total sales growth of 12.9%, making us one of the fastest-growing consumer companies in the FTSE 100."