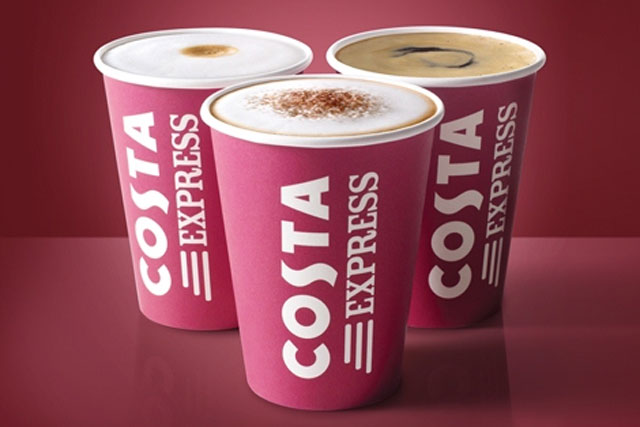 The increase beat the 6.8% sales jump at Costa reported in the first half of the year by Whitbread, the parent company of Costa Coffee and Premier Inn.

Andy Harrison, chief executive at Whitbread, told the Financial Times, "It is difficult to define the impact of [the Starbucks tax issues] into the figures, but we remain the UK taxman's favourite coffee shop...Starbucks has taken a bit of a knock."
The performance of Costa Coffee follows the revelation that Starbucks paid no corporation tax in the UK during the past three years, and just £8.6m in corporation tax in 14 years of trading in Britain prior to that.
However, Costa is likely to have also received a boost from advertising on television during the period. It introduced its new and "memorable" 'Coffee heads' spot and accompanying app, by Karmarama, on 5 October.
Costa today said total system sales in the 39 weeks to November 29 rose by 21.9% to £733.9m, within which franchise sales were up 18.7% to £295.7m.
The coffee chain's UK retail store sales grew by 20.1% to £399.2m in the period.
Costa said it plans to open 330 new stores globally in the next 12 months, together with around 1,300 self-service Cost Express units.
Whitbread also said that Premier Inn saw like-for-like sales rise 2.5% in the period, benefiting from an ad campaign featuring Lenny Henry.

Follow @johnreynolds10