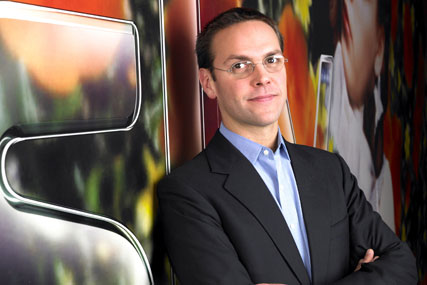 The pay-TV giant must relinquish its 17.9% stake in ITV, which it acquired in November 2006 for £940m, with the Court of Appeal agreeing with the Competition Commission's recommendation that it should own no more than 7.5%.
When the controversial purchase was made more than three years ago, it effectively blocked rival cable company NTL, now Virgin Media, from completing an anticipated takeover of an embattled ITV.

A spokesman for the Competition Commission told Media Week: "We always believed we came to the right conclusion in this case, and are glad that this has now been confirmed by the Court of Appeal."

Today's decision from the three appeal judges, Lord Justice Rix, Lord Justice Lloyd and Mr Justice McKay, is the fourth ruling since Sky acquired the shareholding.

Sky now has 28 days to apply directly to the Supreme Court – the only court left for it to apply to – although there is no guarantee that it will hear the case.
Despite today's ruling being widely anticipated, it will be a personal blow to James Murdoch, chief executive of parent News Corp's Europe and Asia operations, who was chief executive of BSkyB at the time of the investment.

Sky has been battling to keep its minority stake since the Competition Commission ruled in December 2007 that the acquisition "may be expected to operate against the public interest".

Sky has since argued that its stake was a passive, long-term investment and even offered to withhold using the voting power its 696 million shares entitle it to.
A Virgin Media spokesperson said: "After three years of challenges by Sky, the Court of Appeal's decision should now bring this matter to a close.
"The Court's judgment reaffirms the prior rulings of the OFT, the Competition Commission and the Competition Appeal Tribunal that Sky's 17.9% stake in ITV is anti-competitive. We hope Sky now reduces its stake in ITV without further delay."

BSkyB faces substantial losses running into hundreds of millions of pounds if it sells its ITV shares (acquired for 135p) in today's marketplace. The share price currently languishes at less than half that value (58p).