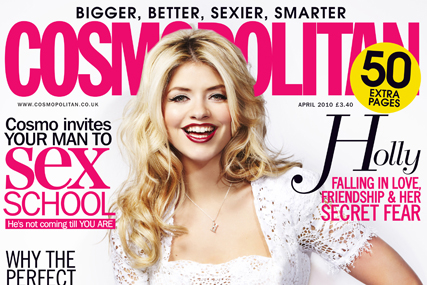 While many covermounted titles in the women's sector contributed to significant rises in circulation for the period July to December last year, some magazines bearing free gifts suffered a dent in sales.

Cosmopolitan's December issue, which gave away a clutch bag, sold almost 80,000 fewer copies than average, at 371,720, compared to its average circulation for the period of 450,353.

The NatMag title's other covermounted issues in August, September and October performed better however, with its August issue, which carried a travel-sized Herbal Essences shampoo and conditioner, taking sales to 472,801.

IPC women's glossy Marie Claire's offer of a Divine chocolate bar with its November edition didn't go down well with readers, selling more than 12,000 fewer copies than average, at 269,422, compared to an average of 283,025.

In contrast, Marie Claire's September covermount of a sample of conditioner from hairdresser James Brown was a hit, selling 378,436 copies.

Elle's offer of a £20 giftcard for clothes store Reiss was wide of the mark, selling just 155,837 copies, well below the average of 195,455.
This compared with a giveaway of a summer top in the Hachette Filipacchi glossy's August issue, which boosted sales massively to 273,635.

In the men's sector, which is less reliant on covermount tactics, multi-packing with sister title She helped NatMag's Esquire boost its sales figures by more than 20,000. It sold 83,444 in January, compared to an average of 59,160.