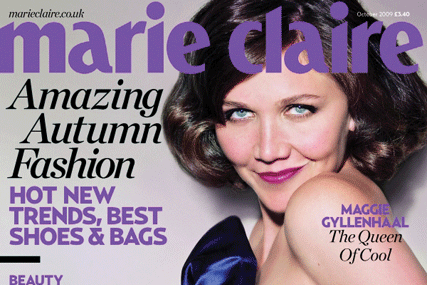 According to circulation data for individual magazine issues from the ABC, the second such breakdown from the auditor,
Cosmopolitan enjoyed success by slashing its cover price from £3.30 to £2 and giving away a free "chick-lit" novel in July. The NatMags-owned monthly posted a circulation of 647,796 in July - 200,000 above its 441,683 average for the first half of 2009.
June was another successful month for Cosmopolitan, with circulation topping 500,000 as readers picked up a free chocolate bar with the issue. By contrast, the circulation in February and March, with editions free from such inducements, posted circulations of 336,886 and 349,251 respectively.
Giveaways are particularly prevalent in the women's monthly lifestyle sector, including IPC's Marie Claire and Condé Nast's Glamour. July's issue of Glamour gave away free mascara, which helped it register 745,133 copies and put a rosier complexion on its average monthly circulation for the first half of 2009 - 526,145 copies.
Marie Claire's June issue, which came with a free body butter moisturiser pack, and July's with a free novel, were two of the standout performers, well above the title's 285,307 average for the period. The June issue posted a 371,304 circulation, while in July, the figure was 304,960.
Vanessa Clifford, head of press at Mindshare, said many publishers added covermounts to their July issues as a late boost to their six-monthly ABC figures published in August. "There is a role in cover mounting as a sampling exercise, but I am sure if publishers could stop doing them, they would," she added.
Richard Johnstone, publishing director at Marie Claire, said: "In terms of the variance in the numbers across the period, this is nothing new. It's part and parcel of the process and it is well understood by media agencies and clients."