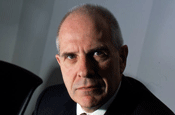 The drop is the latest in a long line of falls for the marketing services company, which had a share price of 202p this time last year.

The stark change has led to market speculation that Creston and its individual agencies' management teams are planning to buy back the portion of the business that is owned by outside investors and take the company private.

Don Elgie, the group chief executive of Creston, denied this was the case: The board of directors has a judiciary duty to maximise shareholder value. We are committed to being a public company.

Over the last year, rival groups have also seen their share prices fall. Chime Communications shares have dropped from 282.5p a year ago to 112.5p this week and over the same period, Cello Group's shares dropped from 158p to 72.50p.

Creston's share price has continued to fall despite the company reporting good financial results for the year ending March 2008, with profits up 25 per cent and revenue up 16 per cent to £80.5 million.

Elgie added: There is a total disconnection between our operational performance and share prices.