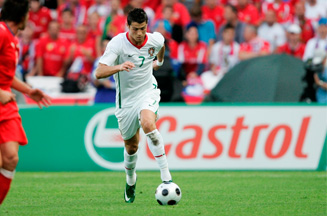 The Portugal and Manchester United star has agreed a two-year deal with Castrol, which was a sponsor of UEFA Euro 2008 and is a partner for the 2010 FIFA World Cup in South Africa.
Ronaldo will now front a series of marketing campaigns to promote Castrol's premium oil brands, Castrol EDGE and Castrol Power 1.
The player is also sponsored by Nike. Last year, Ronaldo featured in a viral ad campaign in which he raced a Bugatti Veyron to promote the launch of the Nike Mercurial Vapor IV football boot.