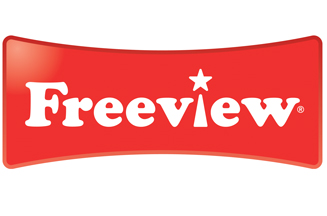 Across the UK, 18m viewers are required to retune their receivers as Freeview implements changes to its transmissions.
As a result of the overhaul, the vast majority of consumers will be able to receive Five and Quest, a new channel from Discovery, although about 400,000 viewers, in mostly rural areas, will lose ITV3 and ITV4. The changes are vital to allow Freeview to launch an HD offering.
Despite the scale of the changes, a communications campaign was only launched on 18 September and some critics believe the platform was far too slow to inform its customers of the details.
Leo Rayman, integrated strategy director at DDB London, believes Freeview has failed to learn lessons from Digital UK's Switchover campaigns, which launched several months ahead of the start of the analogue switch-off process.
'Clearly there is some confusion out there, with people on blogs and forums asking what exactly this means,' he said. 'There are more questions than answers. The TV industry is definitely under threat, so it has to get things like this right.'
Although it is well known that Freeview needs to improve its platform to catch up with cable and satellite competitors, the suddenness of the retune has even surprised some in the media industry, according to Steve Hewlett, former director of TV at Carlton.
'Unless Freeview manages to persuade its users to change their boxes, it will continue to look more and more out of date,' said Hewlett. 'Despite this, [the retune] has felt rather sudden, so there were always going to be questions.'
Charitable groups are concerned that the retune may cause problems for elderly viewers. Andrew Harrop, head of public policy at Age Concern and Help the Aged, admitted that 'some older people might find it difficult to retune their Freeview digital box', but added that the organisation is more worried by the wider digital switchover.
However, a Freeview spokeswoman defended the campaign, saying only a relatively small number of viewers would lose any channels.
'There have been clear on-screen messages on BBC, ITV and Channel 4, national advertising and the TV Re-tune website,' she added. 'Obviously we wanted to let people know, which we are doing, but we didn't want to make people panic.'