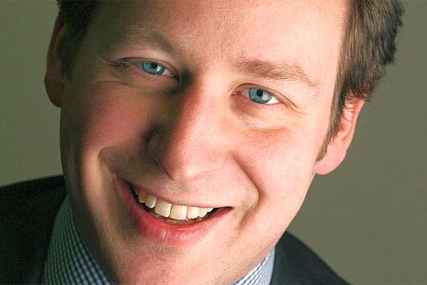 On 6 June, the culture minister will set the tone for the two-day event focused on new opportunities arising from media innovations. Vaizey has been a vocal and active supporter of the media and creative industries since taking his Government position in May 2010.
He is credited with being one of the busiest minister's on the circuit and draws upon strong industry ties, having first worked in public relations between 1996 to 2004, before becoming shadow minister for the Arts in 2006.
Earlier this month, Vaizey praised the UK for being a "world leader" online, as investment in broadband continues to create new opportunities. He said plans to put broadband at the heart of our economic growth agenda, are on track and celebrated the contribution of the £82bn internet economy, representing 8.3% of the entire economy (the highest proportion for any G8 country).
Vaizey will be followed on stage by, among others, the London Evening Standard's Andrew Mullins, chief executive of London's upcoming free-to-air TV station, London Live.
Speaking after Ofcom awarded its first round of local TV licences, Vaizey said: "Newspapers and radio stations are cornerstones of local communities, and local TV will help enhance the areas they serve… Awarding the final licence is a real step forward. Truly local TV services will soon become a reality for millions of people across the UK."
Data – arguably the dullest word in marketing – will also play a key part at this year's Media360. With most marketers now realising those who play the data game the right way are opening up the biggest opportunities moving forward.
A panel of marketers will be sharing their thoughts with Marketing's brand editor Claire Beale, exploring what they are looking for from agencies and media owners in this data revolution.
Opportunities presented by new data will be explored by Will Orr, commercial director of British Gas, Peter Duffy, European marketing director of easyJet, Kristof Fahy, chief marketing officer of William Hill, and Keith Moor, director of brand and communications at Santander.
Also at Media360, James Tye, the chief executive of Dennis Publishing, will offer lessons on how the company has transformed itself from being predominantly a magazine publisher to being a digital publishing pioneer. The publishing leader promises an honest account of the lessons learned to date, from dealing with Apple to the new challenges around data, production, measurements and promotion.
Both days of Media360 will be chaired by Carat's chief executive, Tracy de Groose.
Other speakers over the course of the two days include representatives from: AB InBev; Bauer Radio; BSkyB; British Gas; Channel 4; Domino's; easyJet; Enders Analysis; Google; JCDecaux; KFC; Mediabrands; Mindshare; Mywardrobe.com; News International; Newsworks; Omnicom; Santander; Starcom MediaVest Group; Sky IQ; Thinkbox; Unilever; Virgin Media; Vizeum and Yahoo.

More details of Media360 being held in London on 6-7 June at http://www.media-360.co.uk/ For draft programme details click here.