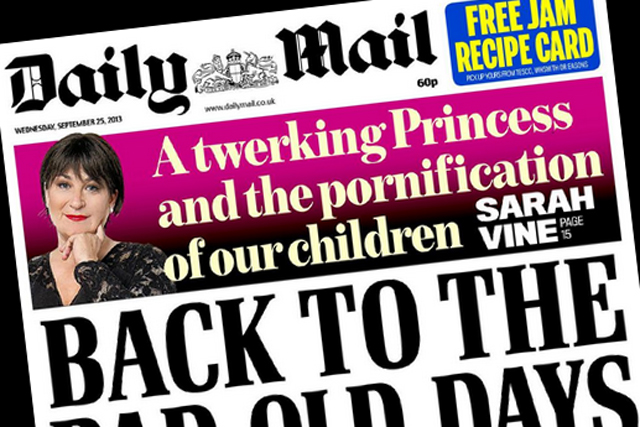 In a market update ahead of the group's year ending 30 September 2013, DMG Media reported ad revenues fell 4% in the first six months of 2013 and a further 7% year on year during July – August.
The media group stressed the summer lull can be attributed to tough annual comparisons with advertising lifts achieved around the London 2012 Olympics last year.
DMG Media's underlying advertising revenues for the 11 months, which strips out currency exchange rates, disposals, closures and acquisitions, were up 1%.
Underlying ad revenues for the Daily Mail, Mail on Sunday and Metro were down 8%, while the group's online websites, mainly MailOnline reported a 45% lift in ad revenue.
Elsewhere, other digital advertising in the group from the likes of Evenbase and Wowcher was up 21% year on year on an underlying basis.
Reported revenue from copy sales for the Daily Mail and Mail on Sunday dropped 5% (4% underlying basis) during the 11 months. The loss of revenue from circulation follows a drop in sales of the Daily Mail after putting its cover price up 5p, from 55p to 60p, in February.
MailOnline's monthly unique browsers in August stood at a record 138 million, up 30% on last year. Average daily unique browsers were 9.0 million, an increase of 36% on last year, said to reflect higher levels of engagement with the site.
Overall, Daily Mail and General Trust, parent to DMG Media, report a "solid" revenue performance, up 2% underlying, thanks to good revenue growth from B2B operations including Euromoney, up 6% underlying.