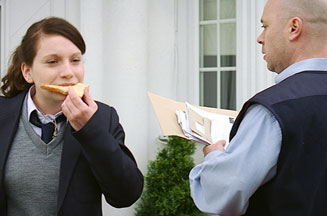 The joint venture was expected to continue until at least 2012. Dairy Crest will continue to distribute Yoplait products in the UK until March 2010.

The products include Petits Filous, Frubes, Yop and Wildlife yoghurts.
Dairy Crest will also take on the Yoplait group's share of pension scheme liability, estimated at £1.5m.
Dairy Crest formed a joint venture with Yoplait in 1991. The sale of Dairy Crest's 49% stake in YDC to the Yoplait group will result in an exceptional profit on disposal for Dairy Crest of £50m.

Dairy Crest's share of the joint venture's profit for the year is expected to be around £7.4m, but the company said a 'challenging market environment' was expected to hit the company this year.
Dairy Crest said its net debt position is substantially improved by the sale of its YDC stake and net debt at the year-end is now expected to be around £435 million.
Dairy Crest's key UK Foods brands of Cathedral City, Clover and Country Life have continued to grow. Advertising and promotional expenditure has been broadly maintained over the year, it said.
Cathedral City sales have increased approximately 10% by volume and 20% by value over the year. The brand has increased its market share and is worth over £190 million at retail value.
Country Life, which has benefited from the 'Great British Butter' advertising campaign, featuring John Lydon, and Clover sales are both up between 25-30%.