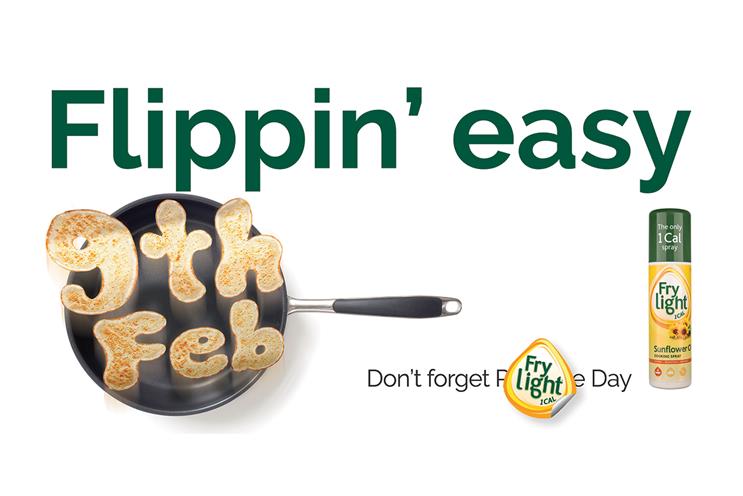 Scorch has been tasked with conducting a full communication strategy review ahead of a new ad campaign to be launched later this year.
As well as the main ad campaign, Scorch London will develop other offline and online content throughout the year for Frylight.
Campaign first reported the brand was reviewing its ad account last November and there was no incumbent agency.
Frylight has not produced much advertising in the past but is set to become one of Dairy Crest's four key brands after the company sold its dairies to Müller in December.
The company's other brands are Cathedral City, Clover and Country Life.
Frylight, which claims to contain only one calorie per spray, is promoted as a product for those trying to control calories in their diet. Its varieties include sunflower oil, virgin olive oil and butter.

Paul Fraser, the managing director of MH Foods, the Dairy Crest subsidiary that owns Frylight, said: "Scorch are a hungry, enthusiastic, multi-talented agency on the way up and we felt were a great fit for our rapidly growing, entrepreneurial company and a challenger, upstart brand like Frylight!"