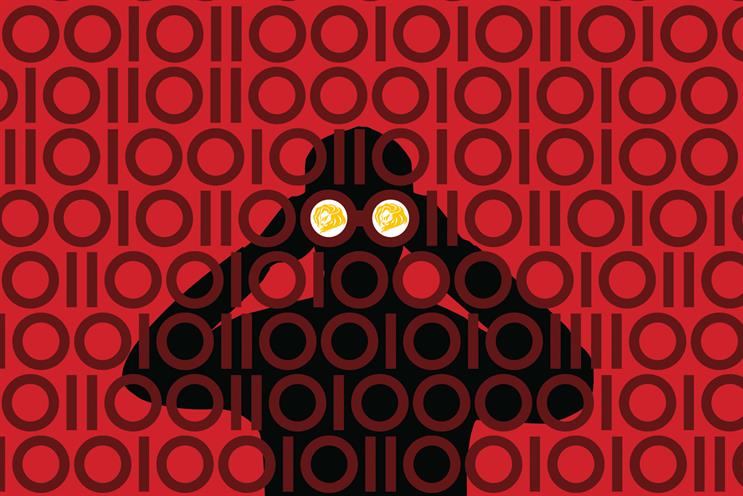 Many creatives have a fear that technology will somehow kill off creativity.
I wonder if it's based on seeing those miserable-looking staff in Tesco teaching the miserable-looking customers how to use the self-service scanners that will eventually remove their own jobs. "Unexpected vacancy in bagging area."
But I believe it depends on your attitude. I believe that you have to embrace what seems frightening. And then muck around with it – in a creative way. Because when people who have natural creative skills such as empathy and storytelling and an understanding of emotional communication embrace technology, you get something magical. And most important of all in a creative context – something fresh.
Look at the TED talks, for instance, where technology meets the very best hippy ideals (in a way that's a bit more useful than just putting marijuana into an e-cigarette). There's one Ray Kurzweil talk where he explains how human beings will increase their thinking abilities out of all recognition when we combine human intelligence with computing power – and you think that maybe, just maybe, we'll solve the problems created by the baby-boomer bastard generation.
So let's ask the big question. What happens when big data meets big creativity?

Creativity and data have an uncomfortable relationship. For years, data has been used to judge creative work – for example, in the form of focus groups. Great ideas are killed off because they slightly miss some notional pass mark. But every week at Decoded, we work with forward-thinking clients who believe that there might be a better way to use data to inform creative work.
Since September last year, we've been experimenting with techniques such as machine-learning and real-time data analysis, opening up a whole new world of insight and potential. These are technologies that can identify trends and consumer behaviour that have until now remained obscure. How powerful could a creative idea become if it was informed by this sort of data?
The best definition of marketing I ever heard was from Martin Glenn, who said it was about "getting inside your customers' heads". There was a time at HHCL when we got a hypnotist to put everybody who worked on the Pot Noodle account into a trance and remember what it was like to be 15 years old – the bullseye target market. That was a fun day, all right…
And fun is at the heart of what Decoded is doing at Cannes this year – by bringing data to the Croisette.
We wanted to confront the distrust between the two parties. So we brought as much data as we could to the place where it would be most unwelcome: the Cannes Lions' den. Using many of the techniques that we showcase on our "Data in a Day" course, we assembled a dataset spanning ten years of Cannes, including countries, holding companies and product categories of winning and shortlisted companies. On top of this, we layered live data from YouTube, Twitter, Pinterest, Instagram and Vimeo. We started to predict the winners – through a process we called the "Oracle". And we discovered some surprising stats – did you know, for example, that the chance of WPP outperforming Omnicom in the Film Lions is 77 per cent? Or that the chance of Diageo outperforming Heineken overall is 59 per cent?

Let's be clear, though. This isn't about how successful we are at being fortune-tellers – the pet squid you've got might do better. Especially if it has a grasp of the complex sociopolitical judging factors at play, which resemble a Fifa meeting in full flow and make Eurovision seem like a kids' tea party. (Not to mention other human factors such as one juror just hating another agency's guts.)
Of course, we might end up with some eggs Benedict on our face, but what the hell. Creativity is about taking risks and having fun, and we're doing just that.
This is about bringing data to the party. Because we believe that, when creative people are unafraid of data, incredible things can happen.
It's not man versus machine, it's man and machine working together to inspire creativity. For agencies, this means having open discussions about whether data is being used in the right way. It's not about killing creative ideas, but creating insights and ideas out of the data. And so, in the spirit of demystification, on 17 June, we revealed the secrets of the Oracle to a live audience in a day we curated around data and creativity – sharing what we've learnt and showing that there's less to fear about data when you really understand it.

Steve Henry is the founder and Oliver Rees is the head of communications at Decoded