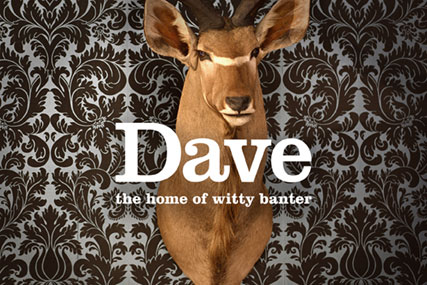 The previous sponsor of the awards was Turner Broadcasting, a Time Warner company and owner of CNN, Cartoon Network, CN Too, Boomerang and Cartoonito in the UK, which ssupported the event for three years.

The Broadcasting Press Guild is an association which serves to further professional relationships between professionals in the TV, radio and media industries, and the journalists who write about them.

Of the 14 awards, 11 are voted for by the Broadcasting Press Guild's membership, with the other three decided by specialist panels.

The 36th annual awardsevent, sponsored by Dave will be held at the Theatre Royal, Drury Lane, on 26 March.

Dave broadcasts repeats such as 'Mock the Week' and 'Top Gear', alongside original programming such as 'Argumental' and 'Red Dwarf' and is available on Sky, Virgin and Freeview.