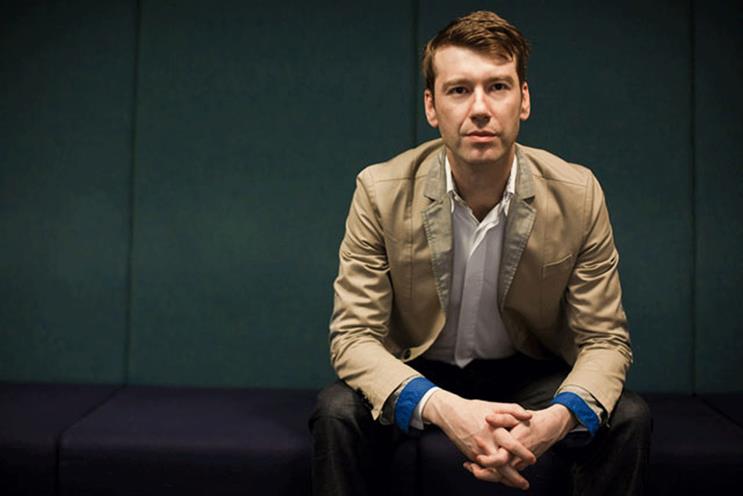 Morning
Although I am a big fan of SaaS (software as a service) that provides access to software remotely via the web, and I use many in my day-to-day life, I still use a paper based to-do list to manage most of my activities.
Every morning I write out a new list based on unfinished items from the previous days, additional ideas I may have come up with (mostly while in bed!), and any additional preparation needed for the day's calls or meetings.
I have found the key to mastering this technique is to prioritise the stuff you really need to get done, then filter that list to prioritise the things that really have an impact on key business metrics – and then not to doodle too much on your list so you can read what you've written.
Either one or both of my daughters typically wake me early. As we all know start-ups can be tough on young families, so I try to spend at least half an hour having a chat and sharing some breakfast with my family before leaving for work.
My commute is stress free - a short walk followed by an Overground ride to Shoreditch High Street, the heart of EC1. This is followed by a further five-minute walk from the station to TechHub at Google Campus. This is usually a time of deep thought about one of more of the day's deliverables and also a reminder how amazing this place is.
EC1 is never asleep and at this time thousands of suits, coders, hipsters and artists pour into the area from the many main line train and tube stations. The changes in the past few years have been incredible. If there is no special event or meeting I try to get in around 9am. I will usually have a quick chat with Google security followed by a security pass finding ritual. It's always where I least expect it to be.
After a quick catch up with the London office team I will dig into the dashboards. At Toothpick we monitor absolutely everything we can. I will spend time looking at the previous days' activities and performance against our operation plan. The products are split out into territories including the UK, Holland, Australia and New Zealand, and I will be looking for any insight related to any marketing, on or off site multivariate testing or feature deploy.
Dependent on any findings I will then usually raise a call with the team members concerned to get any more thoughts and share any actions.
Afternoon
If I don't lunch with a prospective partner or client then it will typically be with a team member, giving us an extra chance to catch up on anything we need to. I am a bit of a foodie and Ruby's on Charlotte Road cannot be beaten. The freshest ingredients and perfect Italian cooking for £6!
Today lunch is followed by a takeaway hot chocolate from Taylor St Baristas (you have got to keep supporting the start-ups).
I am a firm believer in communication, hence I try to talk to as much of the team as possible every day. With so many activities carried out either on or off site, including internationally in our case, it's imperative that someone is continually feeling the pulse of the organisation.
Connected projects with stakeholders located around the globe can be a daunting challenge. I believe the key is in project management and giving ownership – and so far it appears to work.
I generally talk to a large number of start-ups, investors or like-minded individuals during and after my working day. Today the list included:
Satish Jayakumar and Michael Stephanblome, investors in Toothpick and founders of Typeless.co
Tom Whitcher, CEO DrDoctor.co.uk
Sid Vijayakumar, co-founder at Grubclub.com
Antonio Mendes, CEO at Booxscale.com
Chris Osborne, founder at Rock Pamper Scissors
I find it hugely helpful for myself as an individual as well as for the business to continually get input and ideas from other entrepreneurs and professionals. I also mentor a lot, which keeps my mind stimulated and more than often gets me thinking differently about my own business.
Evening
I'm back just in time for the kids' bath time and a story. This evening we had "The tiger who came to tea" - three times! Tonight's dinner was lovingly prepared by my wife Emma - Orecchiette with Herbed Pork, courtesy of our family favourite food start-up Hello Fresh.
This week is shaping up to be a big one so a couple more hours of emails then an early night to make sure I'm ready for another day in start-up land.