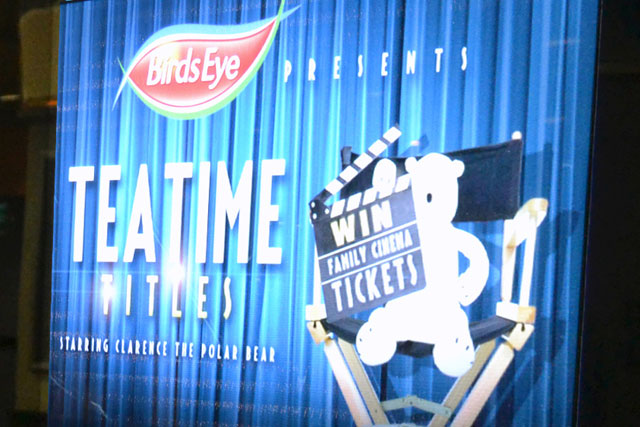 Brands will be able to have a two-way conversation with consumers through the new technology used within the panels.
Consumers will be able to engage with the digital outdoor ads by using touch, Wi-Fi, NFC and QR codes embedded into the unit case.
The panels will be situated within cinema foyers to target an estimated monthly footfall of 2.5 million consumers.
They are expected to be installed by the end of the summer and will launch with ads for Bird's Eye.
The frozen food company's campaign will feature brand mascot Clarence and will promote a consumer competition to win a year's supply of cinema tickets for their family.
Louise Trinder, head of creative solutions at DCM, said: "With the potential to deploy technologies such as Microsoft Kinect and deliver bonus content to mobile, brands can now engage with audiences before, during and beyond their cinematic experience."
The move is part of DCM's wider strategy to serve 95% of its ads digitally by 28 September.
Follow @loullamae_es