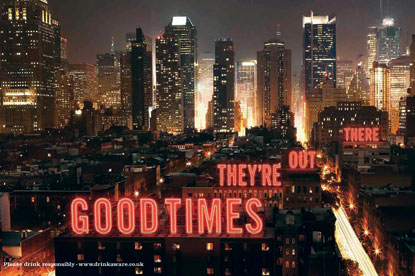 The agency won the business after a pitch against Rainey Kelly Campbell Roalfe/Y&R, which was handled by the AAR.

Fallon, the incumbent on the UK account, and TBWA\London both withdrew from the process at an earlier stage, having made it on to the initial shortlist.

The pitch was handled by James Watson, the director of marketing at Budweiser, and courted controversy after it was revealed that all pitching agencies had been asked to sign a non-disclosure agreement that includes an intellectual property rights waiver.

DDB was already the incumbent on Budweiser's Ireland account, and is also the agency of record on the global business. The agency recently produced a campaign for the brand called "lyrics", which was shot from a moving train.

Fallon won the UK Budweiser account in October 2007 after a pitch against DDB, RKCR\Y&R and Euro RSCG London.