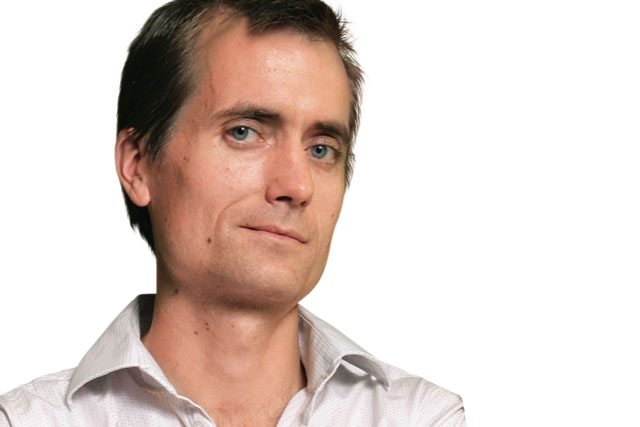 David is head of planning at PHD – Marketing's 2012 Media Agency ?of the Year – and oversees the agency's planning product across a range of clients including Sainsbury's, Warner Bros, Kraft, ING Direct, The Guardian and the British Heart Foundation.
Before joining PHD in 2009, he spent eight years at Mindshare as a strategy director and a business director working predominantly on Nike and ITV, having started his career at Zenith Media.
David is a module editor for the IPA's Excellence Diploma and sits on the Account Planning Group committee.
Outside work David can usually be found on the south coast attempting to keep up with his three children. He has a degree in politics from the University of Liverpool.
Describe yourself in 140 characters or less World's luckiest man. Afflicted by allegiance to Wolverhampton Wanderers and reliance on South West Trains.
What is the best thing about working in media? A combination of sheer variety and endless scope. Almost anything can ?be said to be 'media' in some form these days, and trying to work out exactly how and when people fit new technologies into everyday lives is endless fun.
Where and how do you get your best ideas? No real formula. Sometimes ?in small huddles, sometimes in meetings, sometimes out running or ?walking or sitting ?on the train on the way to work. I'll let you know when I have ?a good one.
What is your greatest media achievement and why? Appearing in ?the same feature as Pat Sharp.
What do you think will be the biggest change in advertising in the next five years? Behaviour and context will move
The soundtrack to my life
MCFLY Obviously
OASIS Don't Look Back in Anger
SPANDAU BALLET Gold
ONE DIRECTION What Makes You Beautiful
ELVIS The Wonder of You


ever-more to the front and centre as we focus more and more on closing the gap between awareness and action.
Is age important when it comes to making friends and contacts? My six-year-old would say it's very important, but that's because she's the oldest in her year and very proud of it. But after you leave school, friends are made through mutual interests ?and circumstances. Age is pretty much irrelevant.
Is the demographic dead? Not quite ?dead – the trading side of media often still clings to it – but certainly dying off, and ?few will mourn its passing. Increasingly demographics have been replaced by behaviour and context, and we're much better off for it.
What do you owe the 'new 40s and 50s'? I'm not sure I understand the question. My mate Don owes me a fiver from football last week. Is that what you mean?
Are you a breakfast or a drivetime person, and why? I'm definitely a ?morning person. Not in a wacky, in-your-face, loud jumper kind of way, but more ?in the sense that I hate the feeling of chasing the day around.
What is your earliest radio memory? When I was very young I phoned up ?Power FM (my local station at ?the time) and asked them to ?play Wham's Last Christmas. In ?July. They did it as well. Looking back, I'm not sure whether ?this reflects worse on me or the station, but nobody comes out of it covered ?in glory.
What's the best thing ?about radio as a medium? Pat Sharp (obviously). Well, ?either him or the fact that, because it acts a background ?to daily life, it has context and relevance baked in, which is a fantastic thing for brands to take advantage of.
What's your favourite radio advertising campaign, and why? It's a bit dated now, clearly, but Kodak Colours still sticks out for me. A masterful example of how you can turn not being able to see something into a beautiful, vivid picture.
What does Smooth mean to you? I associate Smooth with a peppermint tea, a relaxed listen and maybe a cheeky singalong.