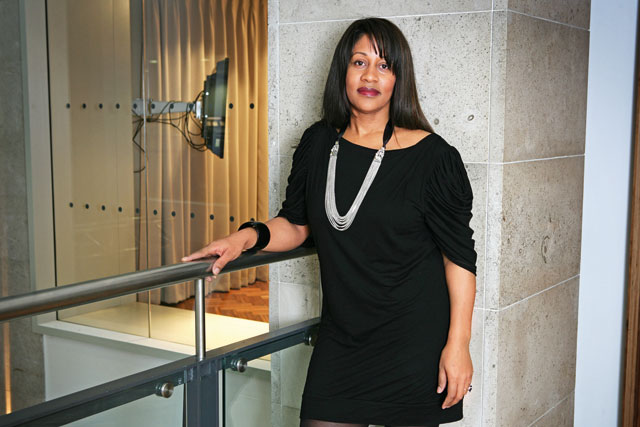 Karen Blackett is chief executive UK of MediaCom. She began her career in 1993 at CIA Media­Network. She joined Zenith Media in 1995 as a senior planner/buyer, working on BT. Karen was later headhunted by The Media Business Group to work on the Mercury Communications account.
In October 1999 Karen was promoted to the board of directors of the newly merged MediaCom and Media Business Board. In January 2003, she became MediaCom's marketing director.
In 2003 and 2005 Management Today named Karen one of 35 most powerful women under 35 in the UK.
In 2008, Karen became MediaCom's chief operations director for EMEA. After three years in which MediaCom moved from being the fifth- to third-biggest EMEA network media agency, Karen was named chief executive of the UK office in January 2011.
Describe yourself in 140 characters or less Expressive, tenacious, caring, mother.
What is the best thing about working in media? Working with a diverse and broad church of people who inspire me everyday.
Where and how do you get your best ideas? Walking around Red Lion Squarein Holborn, or sitting on Paynes Bay beach in Barbados.
What is your greatest media achievement and why? Discovering and mentoring talent in the industry who will go onto shape its future.
What do you think will be the biggest change in advertising in the next five years? There are three key trends:
The soundtrack to my life
MARVIN GAYE Let's Get it On
PAUL WELLER You Do Something To Me
KANYE WEST Gold Digger
TINIE TEMPAH Wonderman
NAS Hip Hop is Dead


1 The increase in use of dynamic creative ads tailored and served to key target audience segments.
2 The increase in the power of media brands and the end of the media channel conversation.
3 More collaboration between marketing agencies and technology specialists.
Is age important when it comes to making friends and contacts? No – attitude and beliefs are key, not age.
Is the demographic dead? Yes; plan and buy against demographics at your peril.
What do you owe the 'new 40s and 50s'? Confidence and financial independence.
Are you a breakfast or a drivetime person, and why? Breakfast – start of the day and bursting with energy.
What is your earliest radio memory? Radio 210 in Reading, recording the top 40 on my cassette player.
What's the best thing about radio as a medium? A collection of astonishingly strong brands which are national, local and personal.
What's your favourite radio advertising campaign, and why? 'Help make it stop' – Met Police. (Domestic violence campaign).
What does Smooth mean to you? Memories and opportunity.