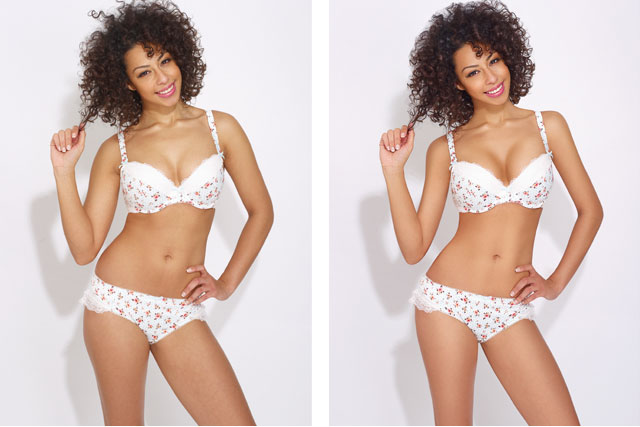 The retailer had already stopped using airbrushing in its swimwear ads, but said that it was now applying the ban to all its marketing.
The department store is taking the stance after publication of several studies suggesting that school girls want to lose weight partly because of the portrayal of women in ads.
Sharon Webb, Debenhams' head of lingerie buying and design, said: "We want to help customers feel confident about their figures without bombarding them with unattainable body images.
"As well as being a positive from a moral point of view, it ticks the economic boxes as well. Millions of pounds a year are spent by organisations retouching perfectly good images."
Debenhams' move has been welcomed by fashion commentator Caryn Franklin, who said: "Retailers have the power to take a stance on digital manipulation, so I'm delighted that Debenhams has taken the lead here. Customer feedback will no doubt validate this important step."
Debenhams said that its in-house ad designers would no longer use techniques such as digitally skimming arms and legs, flattening stomachs, slimming waists and removing underarm creases.
It follows the recent news that H&M drew the ire of Beyonce after she discovered it had photo-shopped images of her wearing its swimwear, following a modelling deal signed with the singer in March.
Research by the Schools Health Education Unity published last year found that 58% of female school pupils aged 14 to15 wanted to lose weight and that around 25% were missing breakfast to do so.