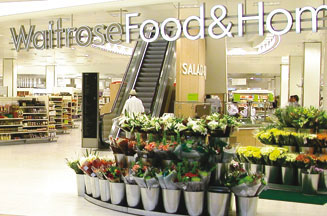 Supermarket chains are removing hundreds of product choices, variants and pack sizes from their shelves in an effort to reduce the range of lines they stock.
Both branded and own-label goods are being affected by the cull, which has been in full force since the beginning of the year. Ranges such as fresh fish, petcare products, alcohol and cleaning goods are bearing the brunt, according to market research company Information Resources, Inc (IRI).
Asda, for example, has been carrying out a massive delisting exercise under its 'Less is More' strategy, which seeks to weed out second- and third-ranked brands and simplify its offering.
According to IRI director for grocery Mark Wilkinson, in recent years, supermarkets have become bogged down by a surfeit of pack sizes and variants. 'We have seen an overlap of stock keeping units (SKUs) and products that don't offer anything new to consumers,' he says. 'Do they really need a choice of 24 different packs of salt, 180 packs of tea and 428 packs of cooking sauce?'
Brand owners, too, are pruning their ranges. Last week, Unilever revealed it was scrapping Persil Washing Up Liquid as part of a plan to axe two-fifths of the 2500 food and cleaning lines it sells in UK supermarkets. The bulk of this reduction will come from offering fewer pack sizes and brand variants.
Similarly, Heinz says it is cutting back on 20% of its lines, including some of those it inherited when it bought HP Foods in 2006.
Both companies reject suggestions that the cuts are being forced on them by the supermarkets.
A Unilever spokesman says it has been pruning its ranges over the past nine months to make its business simpler and more efficient 'by stripping out unnecessary complexity from our supply chain to improve customer service'. He suggests that this has freed up shelf space for innovations such as its Knorr Stockpot, but he declines to explain why Unilever's ranges have become so 'unnecessarily' over-extended in the first place.
A good example of the saturation of choice facing consumers is provided by Knorr Stock Cubes, which, until recently, came in packs of both eight and nine cubes. The nine-pack has been axed.
One explanation for the proliferation of pack sizes and variants lies in the difficulty manufacturers faced in raising prices before the down-turn. Even then, fierce competition between supermarkets precluded price hikes.
Shoppers had relatively high discretionary spend and the only way brand-owners and retailers could cash in was to launch more expensive variants and pack sizes to sit along-side cheaper versions.
This in turn fuelled an influx of SKUs, cluttering up shelves and creating a headache for retailers in restocking aisles.
During the boom years, people were willing to try out the more expensive products, but the recession has stymied this desire.
'In the good times, there isn't the same scrutiny of price by shoppers as there is in the bad times,' says Nick Cloke, director of consultancy Catalyst Marketing. 'With the down-turn it is harder for supermarkets to increase sales, so they cut costs and increase profitability that way.' He suggests that the range reviews have, in fact, been going on for several years, but were accelerated by the down-turn. He adds: 'This is all cyclical. The same thing happened in the last recession.'
Cloke believes the big shelf clear-out could make way for smaller brands and manufacturers to get their products listed in the top supermarkets.
However, others see the move as part of a trend toward greater big-brand dominance, with just one or two branded and own-label products avail-able in each category. For instance, withdrawing Persil Washing Up Liquid moves Procter & Gamble's Fairy Liquid toward total domination of the category.
Shoppers may miss some of the axed lines. At the very least, comments on inter-net forums, such as moneysavingexpert.com, suggest there is confusion about the sudden disappearance of favourite products. Brands may therefore be advised to tread with some care. Neither Tesco nor Asda would comment.