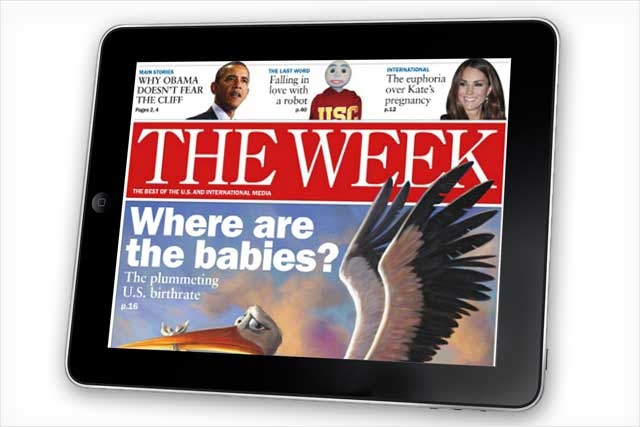 The division has seen particular success with new car reviews site, Carbuyer. Launched in November 2010, the site's digital display revenue in 2012 has grown by over 140% year-on-year, and is now Dennis's second largest website by revenue.

Its stablemate, Auto Express relaunched in July, and delivered its highest ever revenues, up 26% year-on-year for 2012.

Dennis is also reporting "great success" with The Week digital edition, which it rolled out from iPad to iPhone and Kindle Fire, and achieved more than 2.8 million digital copies downloaded worldwide this year.

Dennis sells digital subscriptions via the Apple's App Store and direct bundle subscriptions, which is said to have resulted in subscriptions for The Week growing at 10% month on month.

Other highlights cited include Expert Reviews, which recently celebrated its third birthday with 1.6m monthly unique users in November, and fellow tech site Know Your Mobile has more than 3.5million global monthly users.

Paul Lomax, chief technology officer at Dennis Publishing, told Media Week: "2012 has been a great year for Dennis Interactive, with so many of our pure-play launches bearing fruit in terms of both traffic and revenue, and solid performances from our multimedia brands.

"We've had a real boost from our recent investment in technology and user experience. Towards the end of 2011 we built an innovative platform on top of the open-source Drupal content management system (CMS). Since then we have relaunched three of our key websites, with six more going live early next year, and have launched eight new sites to boot. We hope to migrate all our remaining sites in 2013."
Follow @DurraniMix