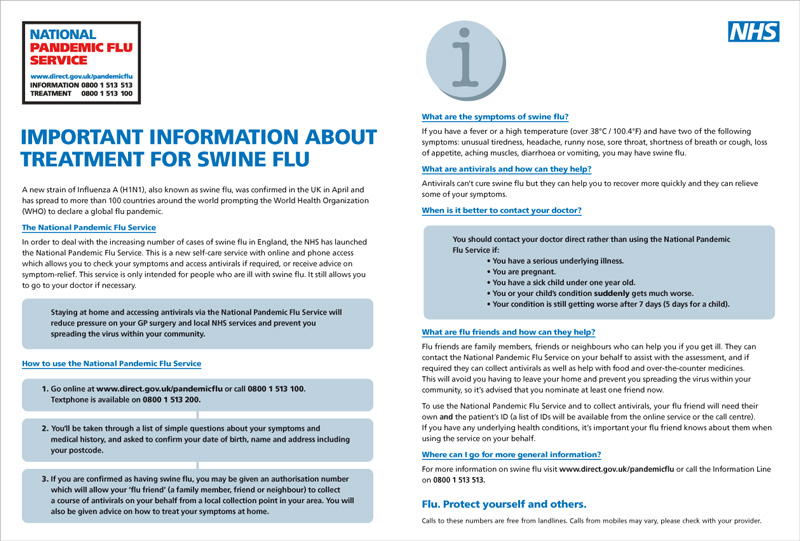 As the Swine Flu pandemic continues to spread, DDB has created a £2.4m press and radio campaign to urge people to be prepared.
The campaign, produced for the National Pandemic Flu Service, provides patients in the UK with details of the website and telephone helpline via which to obtain medicine without having to see their GP.
Since going live on Thursday, the website has experienced a high volume of traffic, with 2,600 hits recorded per second.

The work, which runs across outdoor, looks to encourage people to select a flu friend to collect anti-viral drugs for them.

The poster features sections of advice and information such as how to use the National Pandemic Flu Service and when to contact your doctor.