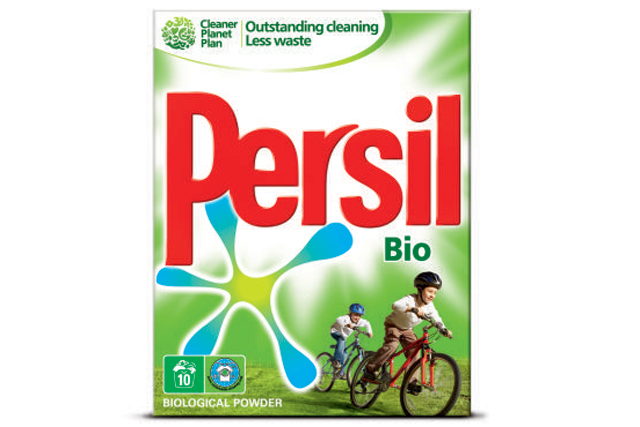 Last month environmental campaigning group Greenpeace accused Mattel, the world's biggest toy manufacturer, of using paper pulp from Indonesia to package its Barbie dolls. The materials, it claimed, came from a supplier accused of causing environmental damage by clearing hardwood trees from the rainforest. Mattel has since responded to the concern, proclaiming that it will develop a sustainable procurement policy focused on addressing the issue.
The storm of publicity surrounding Mattel's choice of packaging has reignited the debate over just how far brands are prepared to go to be seen as 'green' when it comes to design, branding and packaging.
Design agencies are responsible for the look, feel and packaging of countless brands around the world. They are therefore in an ideal position to spearhead a better approach to sustainable issues in the 21st century. Meanwhile, tough economic times persist in the wake of the recent recession.
Against such a background, has the focus of brands changed to looking after what their shareholders see as the most important factor, the bottom line, at the expense of ethical investment?
Many of the agencies that feature in Marketing's latest design league tables (below), in which Imagination Group claims the top spot, say that green issues have moved up their clients' agendas.
There is an obvious correlation between environmental targets for packaging and profits - eco-friendly or sustainable packaging can often help drive cost efficiencies, so need not necessarily be considered as working against the bottom line. Reducing packaging materials, weight and transportation saves money for the manufacturer as well as reducing the drain on resources and their carbon footprint.
Eco versus economy
Michael Sheridan, chief executive of Sheridan & Co, which does retail design and point-of-sale work for global luxury beauty and drinks brands such as Clarins, Laura Mercier, Urban Decay, William Grant & Sons, Absolut and Bacardi, says that in the retail sector, eco targets are having a greater influence on product design, and clients are prepared to invest in their principles.
'We have seen a significant increase in the premium brands we work with wanting to use natural materials such as wood, glass and paper made from renewable materials as opposed to plastics derived from oil,' he adds. 'We also try to specify biodegradable vinyl for promotional window graphics - they are more expensive, but we try to make clients aware of the benefits and they are starting to take up greener options. L'Oreal, for example uses only biodegradable vinyl.'
Natural skincare brand Aesop is one company that is focusing on building its green credentials. Working with Sheridan & Co, it has created two temporary promotional sites to launch Aesop in Selfridges. The brand uses natural, textured materials to reflect the natural values of its products. For the sites, it used rough sawn wood and hemp rope to make the displays and counters that appeared in the window and in-store. All these materials can be stored and used again.
According to Neil Hirst, design director at agency Seymourpowell, difficulties with brands taking a green and ethical approach arise when an attempt to change to more eco-friendly packaging compromises the functionality or emotional appeal of a product. He believes that the recent recession has had a marked effect on investment in the area.
'Green issues have appeared progressively higher in the client briefs, but they still get demoted first and always end up at, or near the bottom of the final judgment criteria,' says Hirst. 'The current period of financial uncertainty has undoubtedly had an impact on the progress of the eco agenda. More specifically, however, it has caused companies and consumers alike to re-evaluate their understanding of the issues and, in doing so, realise there is not enough clarity to justify their previous assumptions and consequent commitment.'
He adds that if consumers were willing to accept pouches instead of bottles, for example, this would benefit the planet and the manufacturers' bottom line, and supermarket shelves would look very different. They don't, he believes, because of consumers' apparent unwillingness to make these compromises.
A further challenge is that 'eco-friendliness' does not simply relate to the amount and type of material used in the production of products, as James Joice, business development director at packaging and design agency JKR, highlights. He says that being eco-friendly goes beyond this and must be measured by a product's full life cycle, including raw materials, manufacture, distribution, consumer use and disposal.
'A great deal of education is required to help consumers make informed choices and dispel some harmful misperceptions,' adds Joice. 'For example, you will hear people moan about the excess of packaging when they see shrink-wrapped cucumbers. What people don't consider is the increase in the lifetime of the product, the reduction in food waste, less rotting compost and fewer harmful gases released.'
Consumer behaviour
It seems, then, that the consumer is the biggest challenge facing brands and design agencies when it comes to the green agenda. In choosing which brand to buy, sustainability often is no substitute for convenience, style, function and use.
Hirst says that, irrespective of the economy, consumers still demand packaging that is primarily attractive, robust and convenient. Environmental concerns are lower down their list, and as there is confusion over which format or material is better for the environment, they are unable to judge what is 'good' or 'bad'.
Joice believes that consumers say they want more sustainable packaging, but then vote with their feet and fail to support such trials.
He cites the example of Cadbury's Roses to illustrate his point. At the end of 2009, the chocolate manufacturer announced trials in which it swapped its much-loved Roses tin for a cardboard version. It did this in Tesco over Christmas - the biggest retailer and biggest sales period of the year. The new pack was 45% lighter, and saved 200 tonnes of steel. It was widely suggested that the trial was dropped after shoppers rejected the change.
'In general, consumers like to claim they are green and care about the environment and the society,' says Paula Oliveira, associate director at Brand Analytics. 'But when it comes to the moment of purchase, people consider the same benefits as their grandparents did, and very rarely are willing to pay a premium for just an additional green feature. However, about 17% of brands' consideration is influenced by their corporate citizenship reputation. In such a competitive environment, this is not to be neglected.'
Oliveira believes that companies must focus on innovation, to bring to market products and services that help consumers and customers to have a more sustainable life, without making them feel as though they are losing money as a result.
If consumers buy a printer that saves energy, for example, and pay a fair premium for that, they can actually recover that extra outlay over time through the savings on their energy bills.
She adds that, if the business is there for the long term, it should worry about its 'triple bottom line': its financial, social and environmental impact.
Toby Southgate, managing director of The Brand Union, says that green can't be a gloss, a fad, or a trend. 'Some brands have credibility in this area, others shouldn't even try. Our job is to help navigate these challenges in collaboration with our clients,' he says.
When it comes to sustainability, which companies are seen to be leading the way?
JKR has worked with Unilever on its 'Cleaner planet plan', which was recently recognised by The Marketing Society in its Awards for Excellence, where it was highly commended in the 'Marketing for sustainable consumption' category.
According to Oliveira, Puma is also making significant headway, with the launch last year of its sustainable packaging and distribution system by industrial designer Yves Behar.
It says that the system will significantly reduce the amount of waste and CO2 emissions that are generated by traditional product packaging such as shoe-boxes and apparel polyethylene bags.
Ultimately, is the financial performance of companies more important than their green and ethical investment? Oliveira argues that the two sides can be mutually compatible - if the company's commitment to corporate citizenship is real and intrinsically related to the business strategy, financial uncertainty might not have such a huge impact on the company's activities and targets.
Doing all the right things
Joice says that there is no question that businesses are fully aware of the importance of sustainability, but this cannot be at the expense of profitably. A brand that has a positive environmental effect but makes no money will not be on supermarket shelves long enough to make a difference.
In the future, says David Dalziel, creative director at Dalziel and Pow, financial, green and ethical factors will be inextricably linked. 'It will be illegal to flout the rules and they are bound to get stricter,' he adds. 'If a company hopes to flourish, it will have to be seen to be doing the right thing.'
Ultimately, in this age of consumer empowerment, customers will demand that brands do the right thing, so being green will become less of an option and more of a requirement.
Key account wins
- In June, global cosmetics brand Avon appointed Holmes & Marchant to its design roster, with a remit to work on the packaging and branding of several of its fragrances.
- In the same month, Bristol-based Epoch Design was appointed to work on integrated design work for doughnut brand Krispy Kreme UK.
- Baker Warburtons appointed Smith & Milton in March to refresh its brand identity, including a new-look logo and packaging.
- Molson Coors hired Echo in December last year to broaden the appeal of lager brand Carling among consumers.
- Also last year, Mothercare appointed The Grid to work on the packaging and website of maternitywear brand Blooming Marvellous.
Methodology
Information was collated by Marketing by sending a survey to each agency directly. The respondents have been ranked according to their 2009 fee income. For agencies affected by the US Sarbanes-Oxley Act, which restricts the amount of information firms are allowed to make public, we have used Companies House data provided by Kingston Smith W1. Companies that could not supply 2010 figures have been ranked according to their 2009 figures. Marketing takes care to publish accurate company data, but cannot be held responsible for any errors or omissions in the leagues.
THE DESIGN DEBATE FINANCE VERSUS THE ENVIRONMENT
Mandy Merron, Partner, Kingston Smith
Design agencies' primary job is to help clients sell more products by making them look attractive and appeal to the right audience. Effective design agencies do so in a cost-effective way that is consistent with the client's brand values. In all this they are responding to the client's brief.
Where the brand values bear some relation to sustainability, the designers can lead their client in how to tackle this. Good designers will also advise on social trends and how these affect the way the product should be packaged. The client's bottom line and CSR drives this. Insightful clients will recognise that they need to respond to society's pressure in this area.
Chris Arnold, Creative partner, Creative Orchestra
In design there is always a compromise, often between the aesthetic and the function. But now we have eco-ethical considerations.
Many designers are naturally more green than clients, as they are driven by what they do, not by how much they do it for. However, big design companies are driven by a profit ethos, as are clients, which is where values clash with value for money. All clients want it fast and cheap: we compromise.
Many brands have been under pressure via the government to reduce packaging. Yet ironically, it often reduces costs (materials and transport) and these savings enhance profits. Going green always has an economic benefit.
Yet this isn't enough. We are seeing a growth in unpackaged produce and an acceptance of reduced packaging ideas.
Getting the balance right will always be a challenge but, as consumers now have the power to use the pound in their pocket to make a point, not just a purchase, brands and designers are having to give in less to each other and more to the consumer.