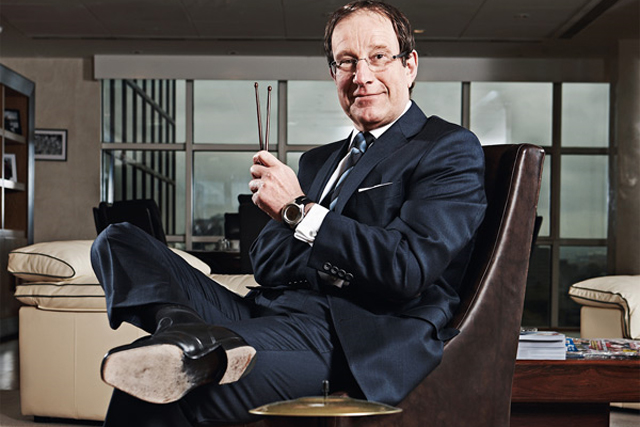 Desmond, speaking to Media Week, said: "I am an outsider and think I always enjoy being an outsider. I think I quite like being a maverick," when questioned if he would like to be honoured with a gong.
Newspaper proprietors have been in receipt of honours in the past.
The former owner of the Daily Express, William Aitken, became Lord Beaverbrook, when he was knighted by King George V.
Conrad Black, the controversial former boss of the Daily Telegraph, was honoured with a peerage under the government of former prime minister Tony Blair.
Desmond began building his media empire back in 1974 and is now one of the leading media bosses in the country.
While national newspaper bosses are struggling to make a profit, Desmond's holding company, RCD1, which houses his TV and print businesses, reported a pre-tax profit of £8.9m in the year ending December 2009.
But asked if he was "bothered" about receiving such an honour, Desmond, who has previously owned adults titles such as Asian Babes and Readers Wives, replied "What I am bothered about is my business and my family, that is what I am bothered about".
Separately, the media proprietor also said he had no immediate plans to expand his empire beyond TV, magazines and newspapers, or sell off part of his empire, despite reports that he was planning to offload his newspapers and magazine earlier this year.
Desmond dismissed the speculation, likening it to nothing more consequential than valuing one's house.
Follow John Reynolds on Twitter @johnreynolds10