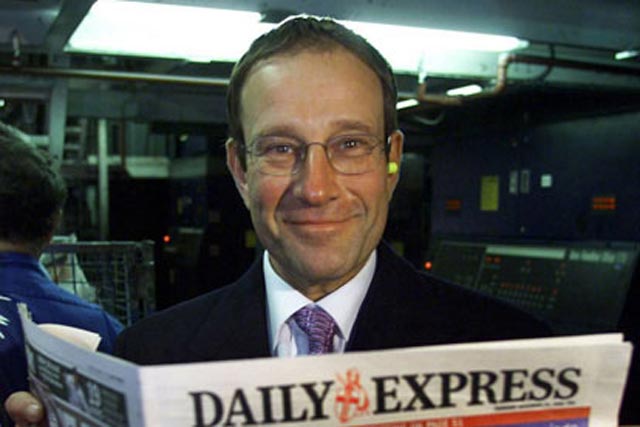 Northern & Shell, which owns the Daily Express and Daily Star newspaper titles and OK! magazine, is already shifting its print works out of Westferry in East London to Luton.
Luton South MP Gavin Shukar has told the BBC that Northern & Shell had gained planning permission for a printing works in Luton.
He said the group was also considering moving its newspaper and magazine editorial staff to the Luton site, which has capacity for more than 1,000 staff.
A source close to Luton Council confirmed the move.
Desmond's newspaper and magazine staff are currently located on Lower Thames Street in the City of London.
A source close to Desmond confirmed the move would affect all Northern & Shell staff, but said a final decision had not been made. Desmond's TV channel Five would not be affected.
Desmond acquired the Express titles in 2000.