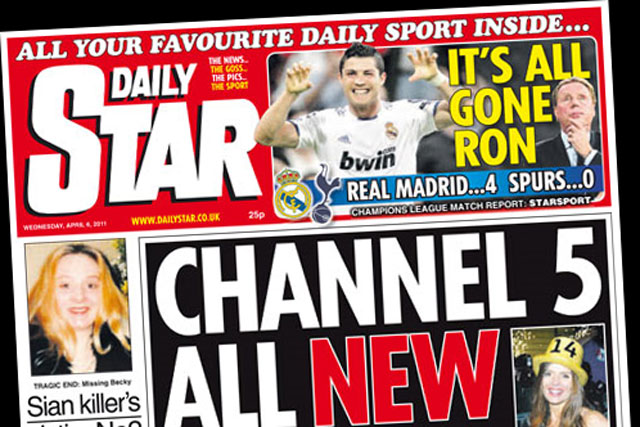 The Monday to Friday editions of the Daily Star will increase nationally from 30p to 35p, from today (30 July).
The Daily Star registered an audited circulation of 602,296 in June this year, as it fights for readers against The Sun and the Daily Mirror. But the Daily Star's circulation has fallen over 100,000 in the past year.
By comparison, in the same Month, The Sun, now priced at 40p, registered a circulation of 2,583,552 while the Daily Mirror, at 45p, reported a circulation of 1,081,330.
The Daily Star and The Sun have been battling it out for readers eyeballs with overprice discounts, though The Sun remains far-and-away the country's market leading red-top. The Daily Mirror is strategically against cover price drops.
Earlier this month, the Daily Star's sister title the Daily Star Sunday upped its cover price for the second time in a month to 70p.
The Daily Star and the Daily Star Sunday are owned by Richard Desmond, who also owns the Express newspaper titles and Channel 5.
Follow @johnreynolds10