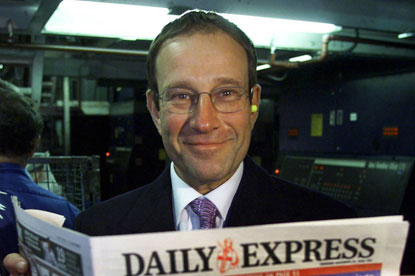 The website, www.offeraday.co.uk, is expected to launch this month and will be a standalone entity detached from Northern & Shell's newspaper, magazine and television brands.
The website will work by emailing registered users a new offer each day, such as a clothing item from a retailer or accommodation from a hotel.
Northern & Shell is aiming for the offers to be more than 50% off their normal retail value.
It is unclear, at this stage, which third parties Northern & Shell will use to run the site.
Customers must make a minimum number of purchases from the site to be able to make offers for the products and services.
The offers will last for 24-hours, with the aim of capitalising on consumer fervour around last-minute deals.
It is unclear how much marketing spend Northern & Shell will accord the new site, although it is likely to be heavily marketed through social network sites.
Desmond's media brands include the Daily and Sunday Express, Channel 5, and magazine titles such as OK!, Star and New.