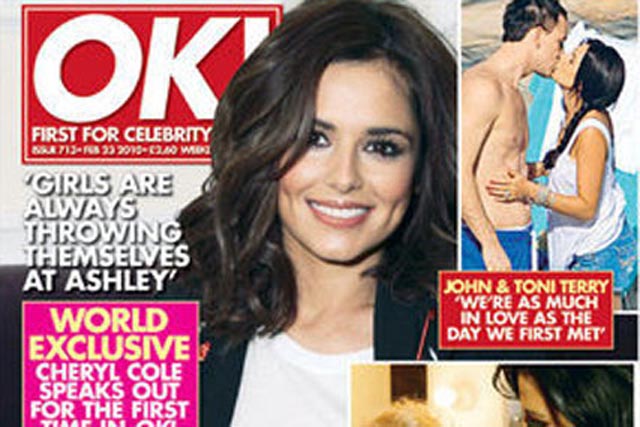 Desmond, whose portfolio of media interests spans magazines, newspapers and TV, is cutting the cover-price of the weekly OK! magazine from £2.60 to £1.49 from 12 January.
It is unclear if the price discount will be permanent, but it means that OK! will trade at a significant discount to rival Hello!, priced at £2.
OK! recorded a circulation of 478,878 in the period January to the end of June 2010, down more than 100,000 copies on the year. Hello! recorded a circulation of 412,195 in the same period.
OK! is also sold in a bumper pack, along with sister celebrity titles such as New and Star, priced at £2.99. The bumper pack's cover-price remains the same.
Desmond's celebrity sister title, Star magazine, will reduce its cover price from 99p to 60p from January 11. The latest audited circulation of Star is 440,862 copies.
But while Northern and Shell magazines benefit from a price cut, Desmond is lifting the cover price of his Daily Star newspaper from 10 January, from 25p to 30p, between Monday and Friday across the Granada, Yorkshire and TyneTees regions. The price of the Daily Star will go up from 20p to 25p in the Carlton area.
Desmond has been price discounting the Daily Star across the country as he looks to pinch readers from rival tabloid titles The Sun and the Daily Mirror.
The Daily Star registered a circulation of 756,686 for November 2010.
Chris Kelly, advertising controller of OK! Magazine, said: "Our group of celebrity titles continue to prove their popularity, growing 13.6% in the last circulation audit despite the volatility of the market.
"However, we need to continually innovate to keep ahead of our competitors and we know that price-led strategies work well across the media sector."