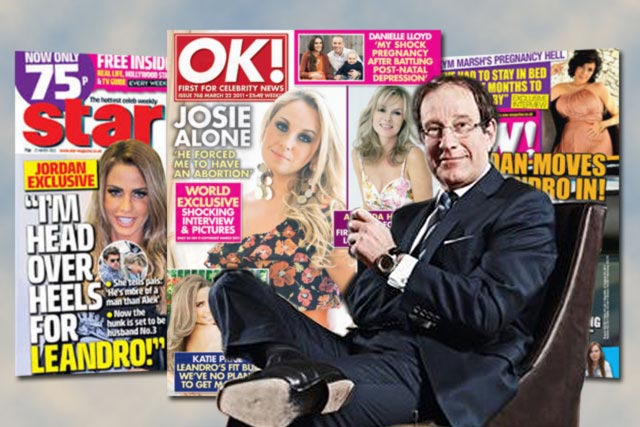 Earlier this month Media Week revealed Desmond, the founder and owner of Northern & Shell, had put his magazines up for sale.
A confidential Barclays Capital presentation, circulated to rival publishers by Desmond's team, includes the disclaimer "The information in this document has been provided by the seller and has not been independently verified by Barclays".
It supports Media Week's own discussions with sources at BarCap, who said the company did not have the time nor inclination to speculate on portfolio sales without prior agreement.
Further information in the confidential document also provides current and future profit expectations for OK! Star and New! magazines.
The celebrity stalwart OK! is reported to have been on track to achieve £20.1m in UK earnings before interest, taxes, depreciation, and amortization (EBITDA) in 2010, and is forecast to make £19.4m in 2011 and £25.3m in 2012.
Sister title New! reported an EBITDA figure target of £6.2m in 2010, and is expected to report £4.8m in 2011.
The document also discloses an EBITDA figure for "others", presumably encompassing profit figures for Star magazine, tipped at £2m in 2010 and £1.3m in 2011.
Officially, Barclays Capital and Northern & Shell declined to comment.
It should be noted that any potential magazine sale was instigated by Desmond's team, before the acquisition of terrestrial broadcaster Channel 5 last summer.